[back] Central cloud of the Milky Way in Sagittarius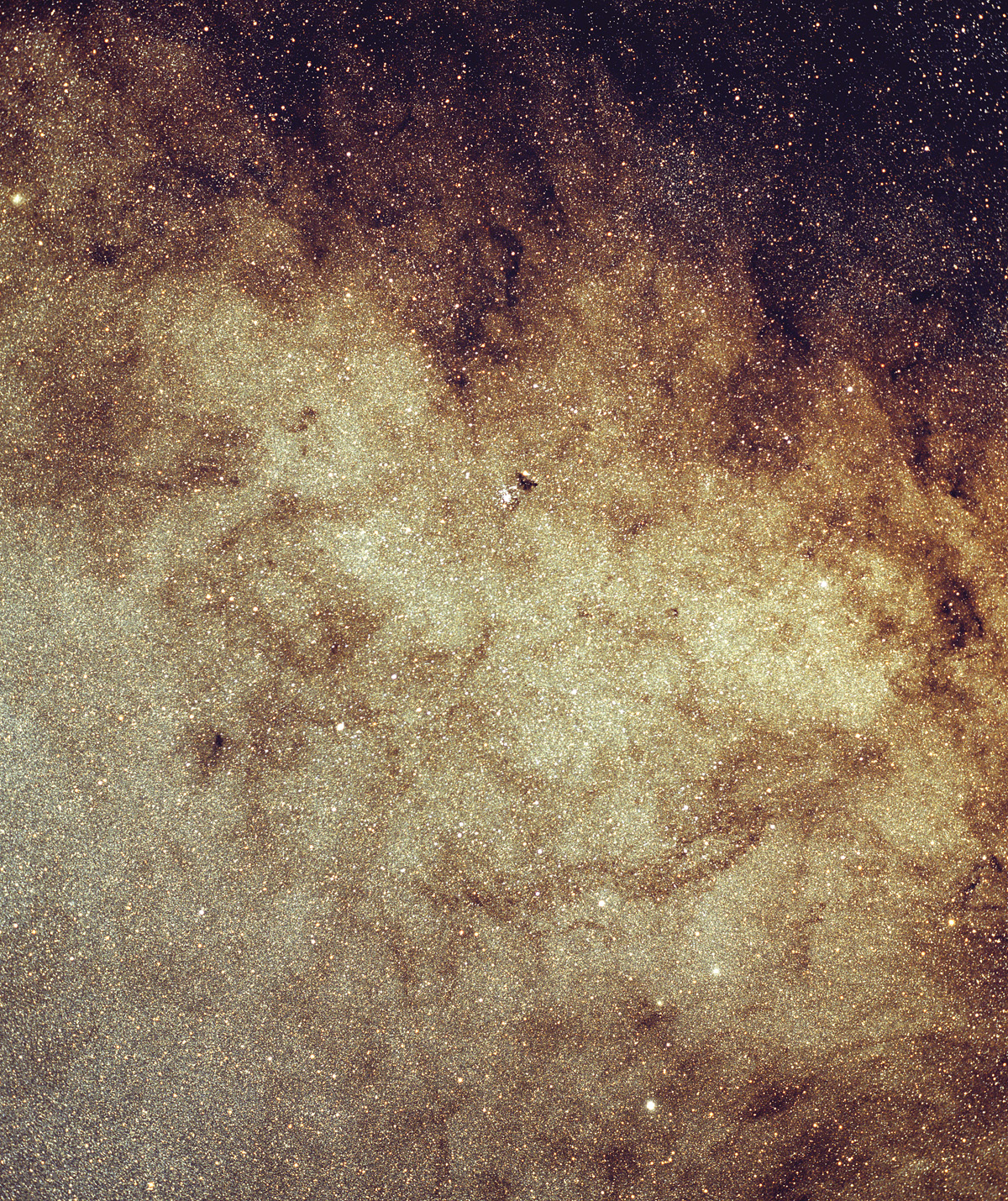 (c) 2005 All astro photo images are copyrighted. They may not be used or reproduced without explicit written permission from the authors.
About this Image / Über dieses Bild
The image shot in Namibia was exposed 45 minutes on Kodak Ektacolor Pro Gold 400 using an Astrophysics 105mm-Refractor Traveler f=600mm (medium format). Photographed by S. Binnewies
Above the center of the image NGC 6520 with Barnard 86 can be found.

Die Aufnahme aus Namibia wurde 90 Min. auf Kodak Ektacolor Pro Gold 400 mit einem Astrophysics 105mm-Refraktor Traveler f=600mm (Mittelformat) belichtet. Fotografiert von S. Binnewies.
Oberhalb der Bildmitte sind NGC 6520 mit Barnard 86 zu finden.
Back to the "Star-Fields" Overview / Zurück zur "Sternfelder"-Übersichtsseite