Startrails over the Namibian savanna after Moon set /
Sternstrichspuren über der namibischen Savanne nach Monduntergang.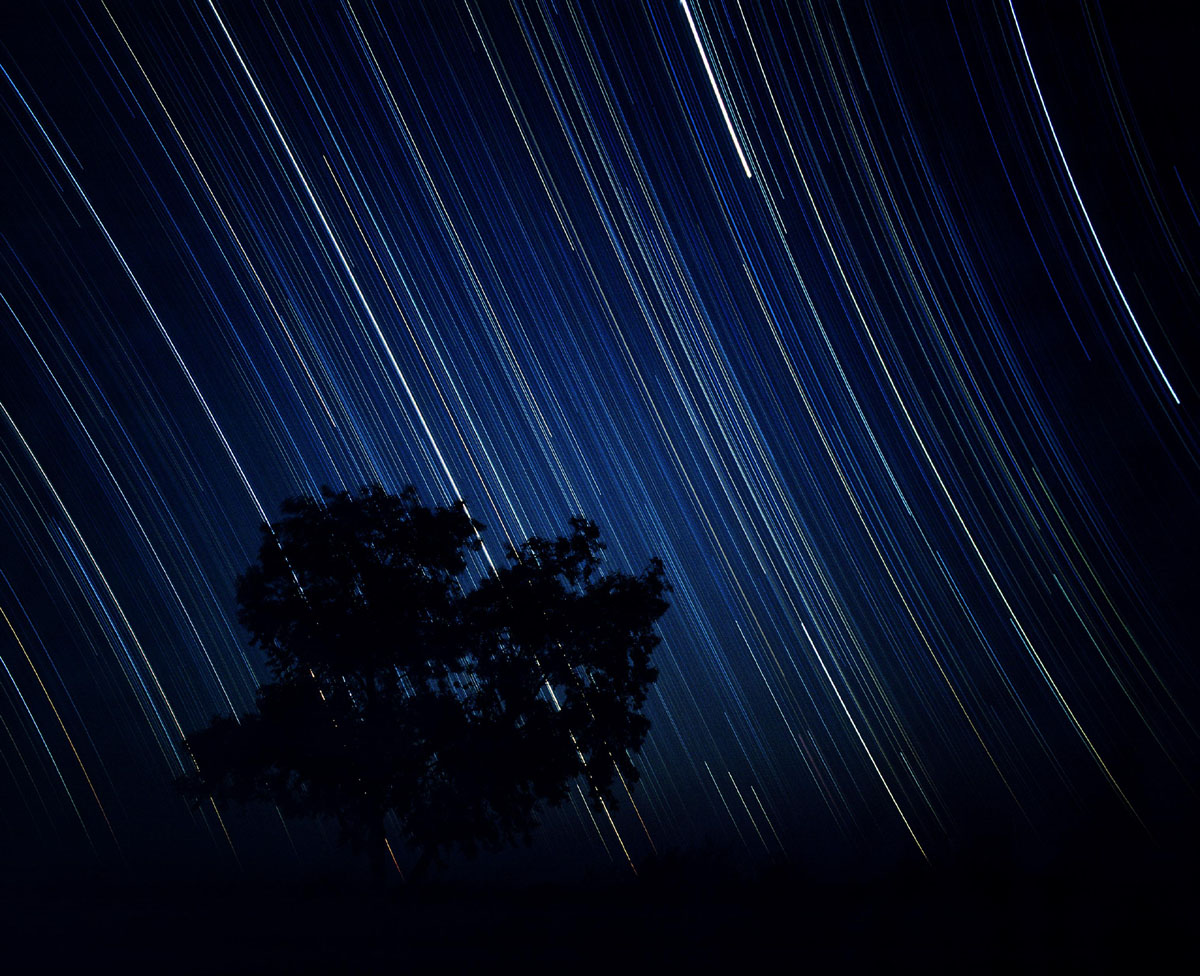 (c) 2003 All astro photo images are copyrighted. They may not be used or reproduced without explicit written permission from the authors.
About this Image / Über dieses Bild
Image by Stefan Binnewies from July 10th, 1997: The same scene as here, but shot after Moon set. The savanna itself is black missing the moon light, but the stars are more colorful. Image data as here, but 367 minutes exposure.
Aufnahme von Stefan Binnewies vom 10.07.1997: Die gleiche Szene wie hier, aber nach Monduntergang belichtet. Die Savanne ist ob des fehlenden Mondlichtes schwarz, aber die Farben der Sterne sind aus dem gleichen Grund besser zu sehen. Aufnahmedaten wie hier, aber 367 Minuten Belichtungszeit.
Back to the "Star Trails" Overview / Zurück zur "Strichspuraufnahmen"-Übersichtsseite