Rise of Jupiter over the Namibian savanna /
Jupiteraufgang über der namibischen Savanne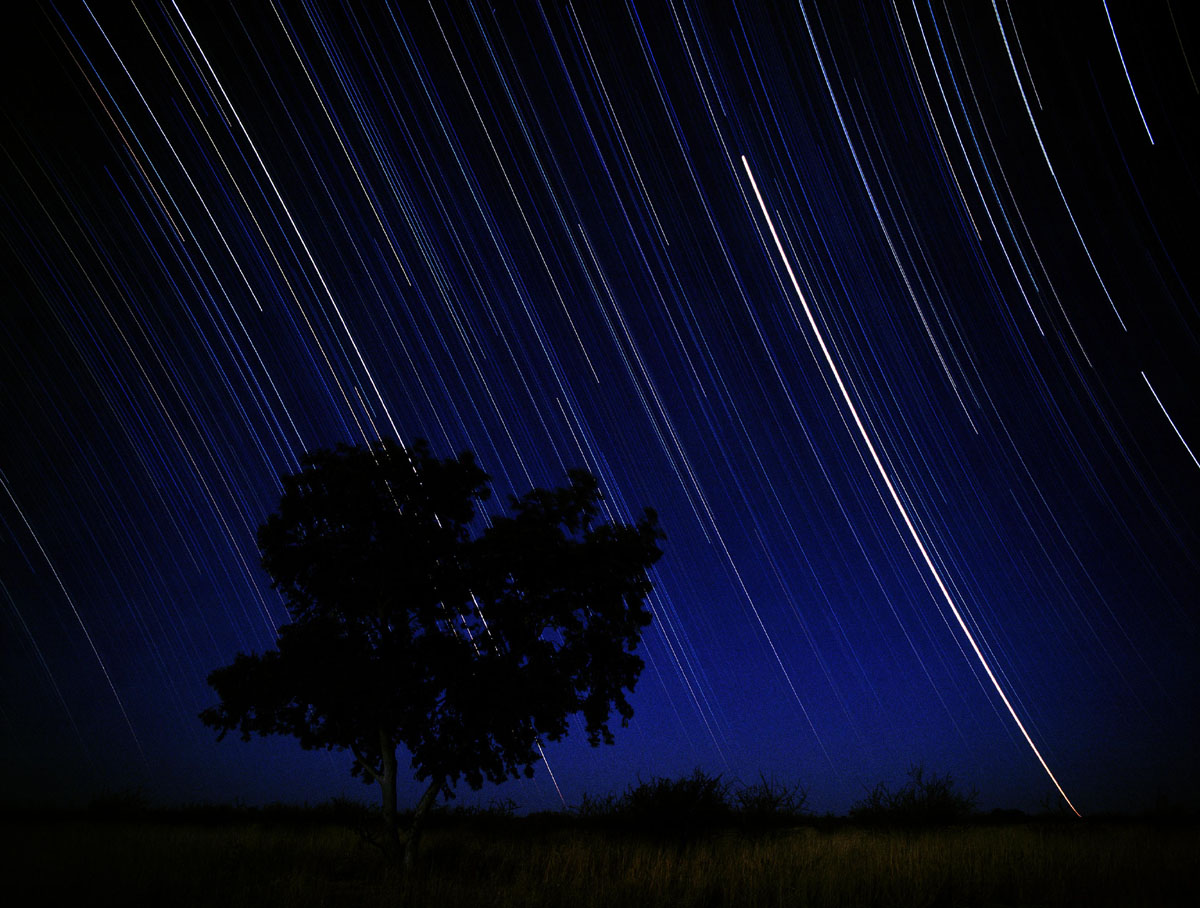 (c) 2003 All astro photo images are copyrighted. They may not be used or reproduced without explicit written permission from the authors.
About this Image / Über dieses Bild
Image by Stefan Binnewies from July 10th, 1997: Rise of Jupiter over the Namibian savanna, lit by the Moon. 225 minute exposure with 55mm lens 1:5.6, Agfachrome 200 RS roll film.
Aufnahme von Stefan Binnewies vom 10.07.1997: Jupiteraufgang über der namibischen Savanne, Szenerie getaucht in Mondlicht. 225 Minuten belichtet durch 55mm-Objektiv 1:5,6 auf Agfachrome 200 RS-Rollfilm
Back to the "Star Trails" Overview / Zurück zur "Strichspuraufnahmen"-Übersichtsseite