[back] NGC 6914 et al. in Cygnus [NED]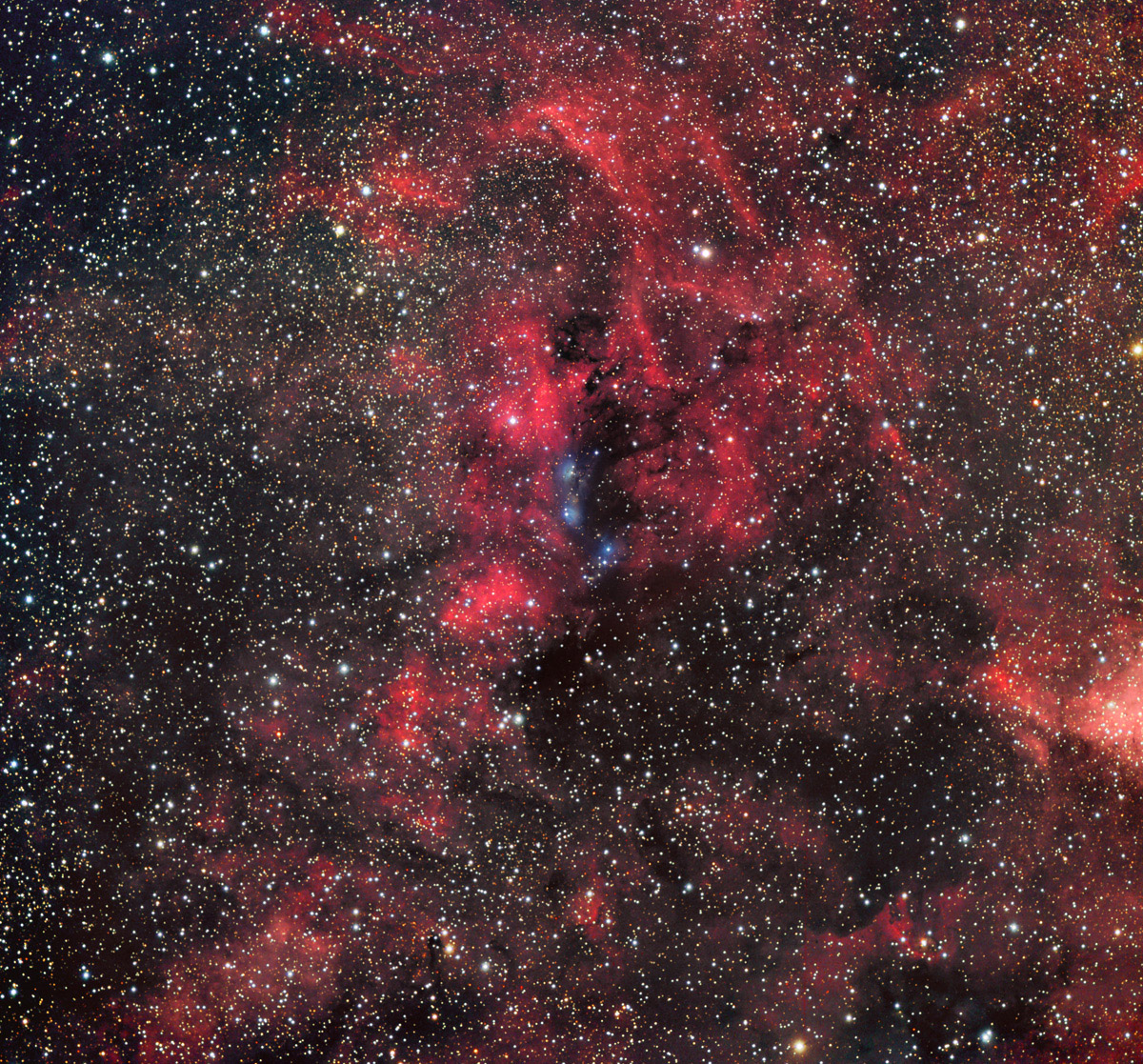 | | |
| --- | --- |
| (c) 2006 All astro photo images are copyrighted. They may not be used or reproduced without explicit written permission from the authors . | |
About this Image / Über dieses Bild
CCD:
SBIG STL-11000M
Image Type, Orientation:
L-RGB Composite, North is at 12:00h
Exposure time:
L: 6x600 sec. 1x1 bin, R,G,B: 3x600 sec. 2x2 bin
Exposure date:
June 3rd , 2006
Location:
Bad Arolsen, Germany
Filter:
SBIG 2" LRGB filter set for STL
Instrument:
Takahashi FSQ 106 (106mm/530mm) piggybacked on 10" LX200.
Photographer:
Josef Pöpsel

Remarks:

A larger view of NGC 6194 (upper of the three blue reflection nebulae), vdB 132 (the one in the middle) and the unnamed lower one (done with Ganymed in secundary focus) can be found here.

DDP was used.

Bemerkungen:

Eine größere Ansicht von NGC 6914 (dem oberen der drei blauen Reflexionsnebel), vdB 132 (der mittlere) und des unbenannten dritten Reflexionsnebels - mit Ganymed im Sekundärfokus gemacht - befindet sich hier.

DDP wurde benutzt.
Back to the Diffuse Nebulae Overview / Zurück zur Diffuse-Nebel-Übersichtsseite