[back] Magellanic Clouds beneath the Milky Way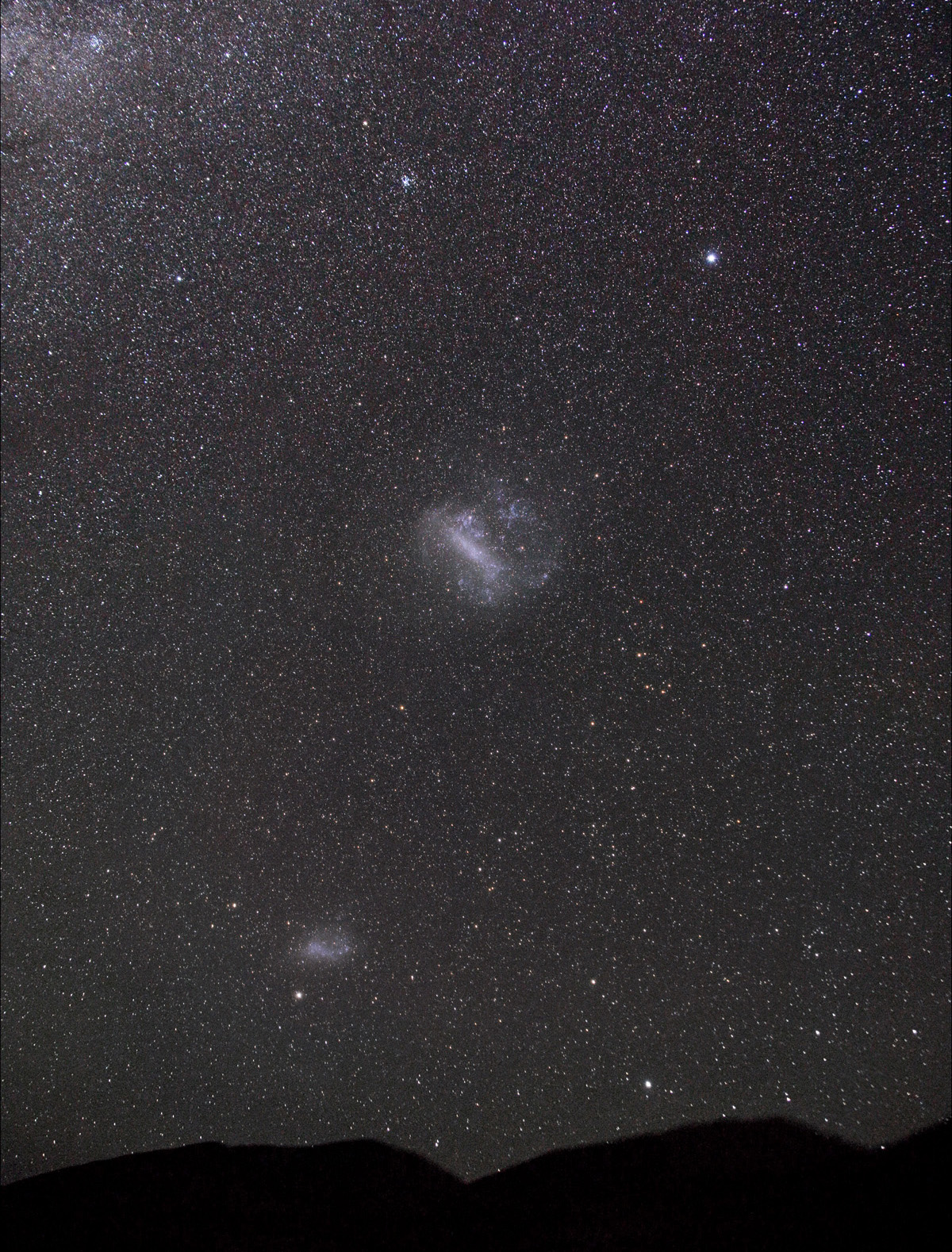 (c) 2009 All astro photo images are copyrighted. They may not be used or reproduced without explicit written permission from the authors.
About this Image / Über dieses Bild
The summer on the southern hemisphere is the ideal time to photograph the Magellanic Clouds and during this time Chile offers its best weather conditions. Shot on February, 9th. 2008 near Paranal Observatory, Chile. Single 180 sec. exposure, Tamron 28mm-lens @ f/3.5 and Canon EOS 5D (ISO 1600).
Der Sommer auf der südlichen Hemisphäre ist der ideale Zeitpunkt, um die Magellanschen Wolken zu fotografieren - und zu dieser Zeit bietet Chile die besten Wetterbedingungen. Das Photo entstand am 9. Februar 2008 nahe dem Paranal-Observatorium in Chile. 1x180 sec. belichtet mit Canon EOS 5D bei ISO 1600 durch Tamron 28mm Objektiv (f 3,5).
Photographers: S.Binnewies, R. Sparenberg

Back to the "Star-Fields" Overview / Zurück zur "Sternfelder"-Übersichtsseite