[back] Southern part of Scorpius with M6 & M7 /
südlicher Teil des Skorpions mit M6 & M7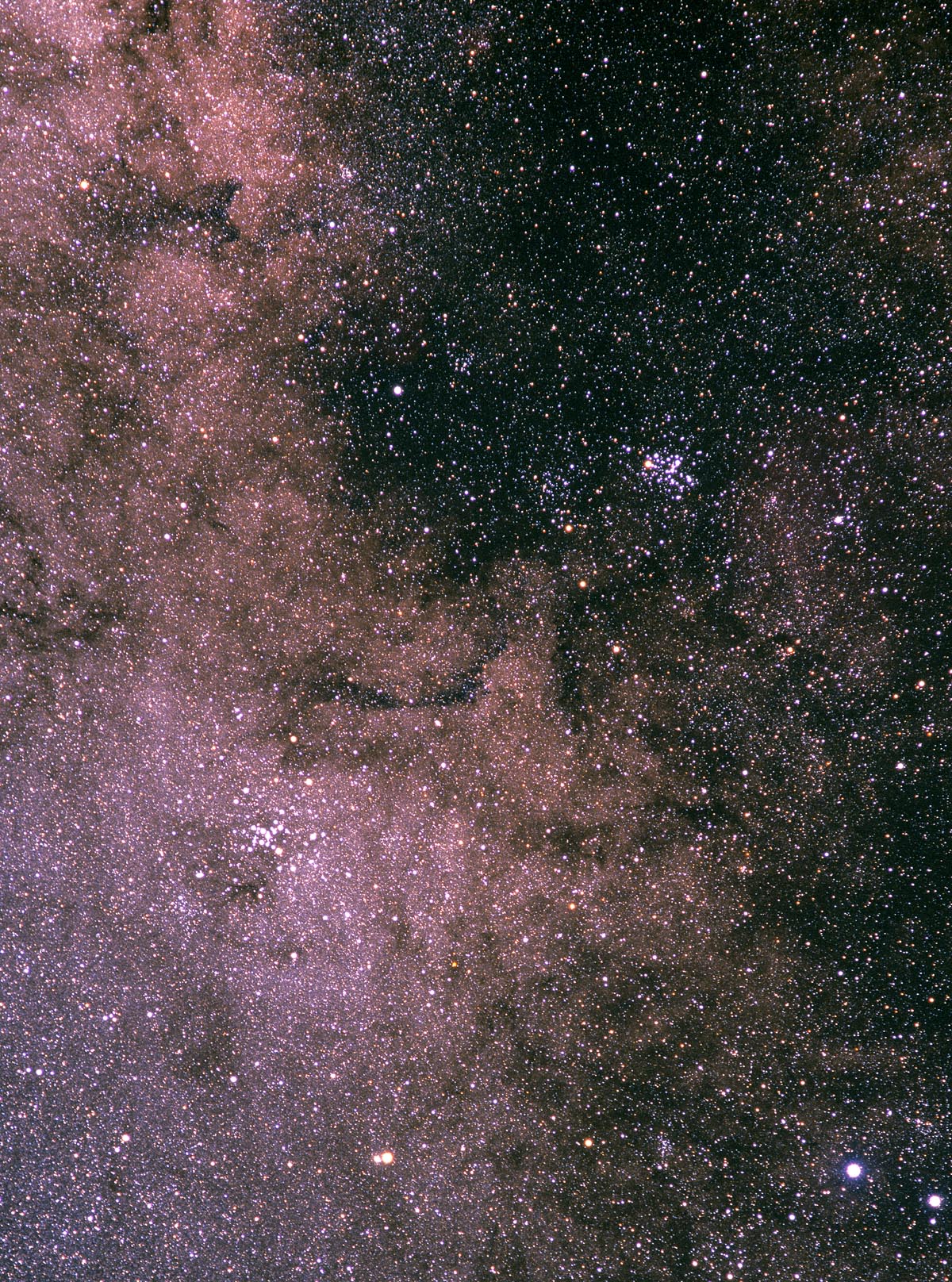 (c) 2004 All astro photo images are copyrighted. They may not be used or reproduced without explicit written permission from the authors.
About this Image / Über dieses Bild
Starfield in the southern part of Scorpius with the open clusters M6 and M7 (cropped version).
15.05.2004, 30 minutes on Fuji Provia 400 (medium format). Lens: 5.6/300mm telelense.
Photographed by S. Binnewies, R. Sparenberg and V.Robering.

Sternfeld im südlichen Skorpion mit den offenen Sternhaufen M6 und M7 (Ausschnitt).
15.05.2004, 30 Minuten belichtet auf Fuji Provia 400 (Mittelformat) durch 5,6/300mm Tele-Objektiv.
Bildautoren: S. Binnewies, R. Sparenberg, V. Robering


Back to the "Star-Fields" Overview / Zurück zur "Sternfelder"-Übersichtsseite