[back] Furka-Pass/Swiss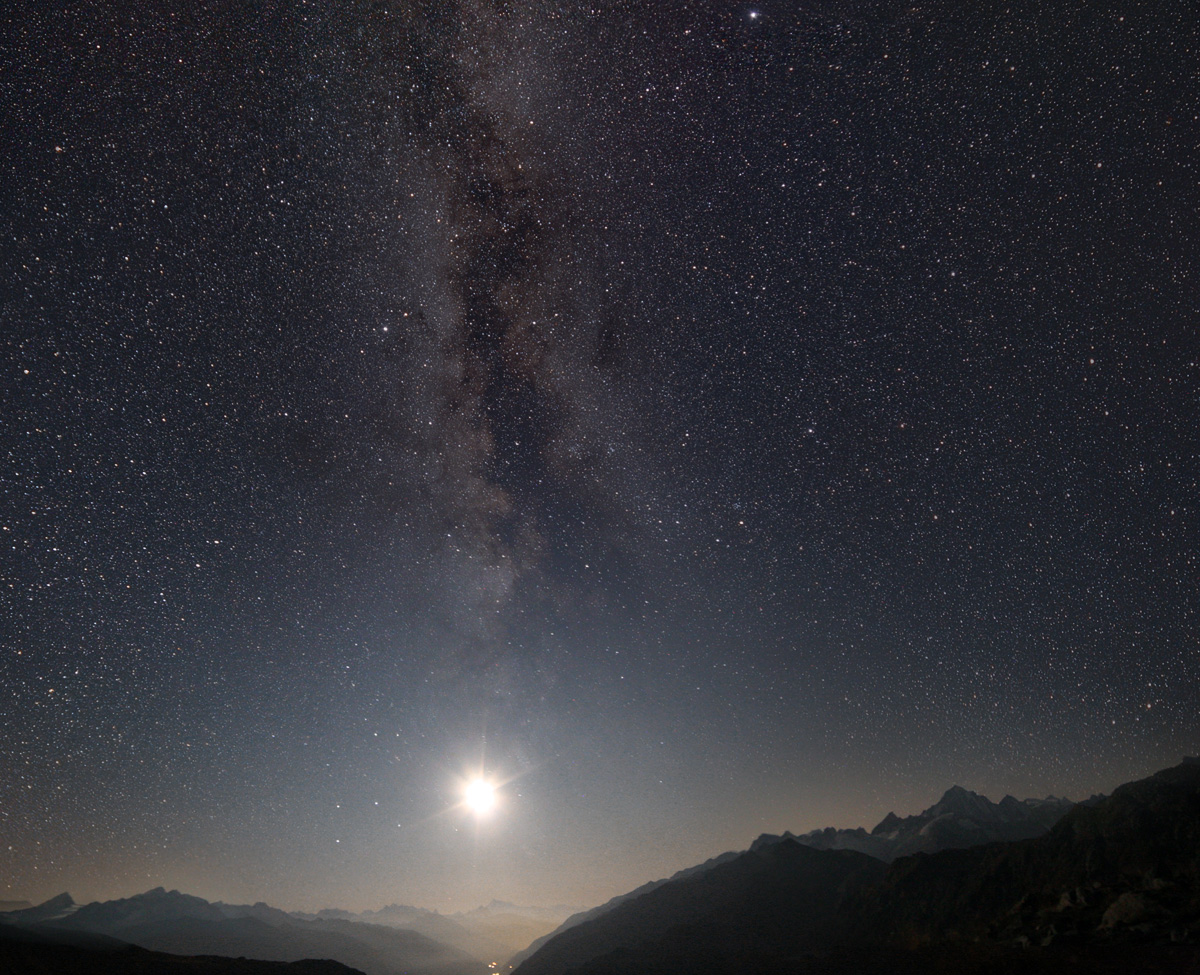 (c) 2013 All astro photo images are copyrighted. They may not be used or reproduced without explicit written permission from the authors.
About this Image / Über dieses Bild
Night with moon light above the Furka-Pass. View in west direction to the Pennine Alps (below the moon) and the top of the Bernese Alps (with Mountain Finsteraarhorn, 4274m to the right). October 3rd,2011, 16x25 sec. composite, ISO 1600, Canon 5D and 14 mm lens, f4.
Mondnacht oberhalb des Furka-Pass, Blick nach Westen auf die 4000er der Walliser Alpen (unterhalb des Mondes) und die Gipfel der Berner Alpen (mit dem Finsteraarhorn, 4274 m) rechts im Bild. 3. Oktober 2011, 16x25 sec. Komposit-Aufnahme, ISO 1600, Canon 5D und 14 mm-Objektiv, 1:4.
Authors: Rainer Sparenberg, Stefan Binnewies
Back to the "Star-Fields" Overview / Zurück zur "Sternfelder"-Übersichtsseite