[back] Antares Region in Scorpius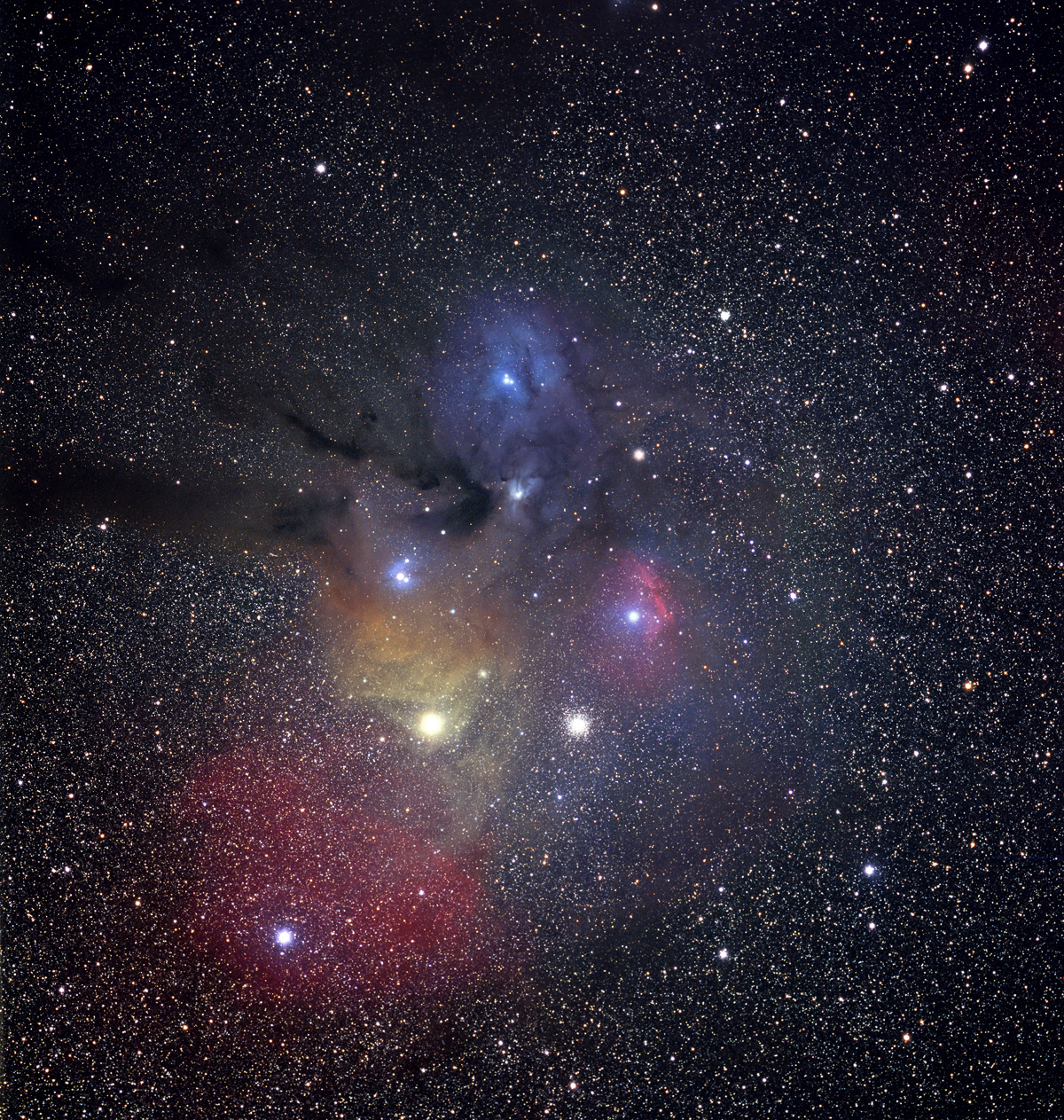 (c) 2004 All astro photo images are copyrighted. They may not be used or reproduced without explicit written permission from the authors.
About this Image / Über dieses Bild
The colorful region around Antares in Scorpio, shown in a composite of a color-image ( 15 min on Kodak E200 ) and a b&w-image ( 14 min on Kodak 6415 hyp). Instrument was a 1.7 / 300 mm Schmidt-camera of Rainer Mannoff and author is Otto Guthier.

Die farbenprächtige Himmelsregion um Antares im Skorpion ein einem Komposit aus 15 min belichteter Farbaufnahme auf Kodak E 200 und 14 min belichteter S/W-Aufnahme auf Kodak TP 6415hyp. Belichtungen durch die 1,7/300mm-Schmidtkamera von Reiner Mannoff durch Otto Guthier.

Back to the "Star-Fields" Overview / Zurück zur "Sternfelder"-Übersichtsseite