[back] Alpha and Beta Centauri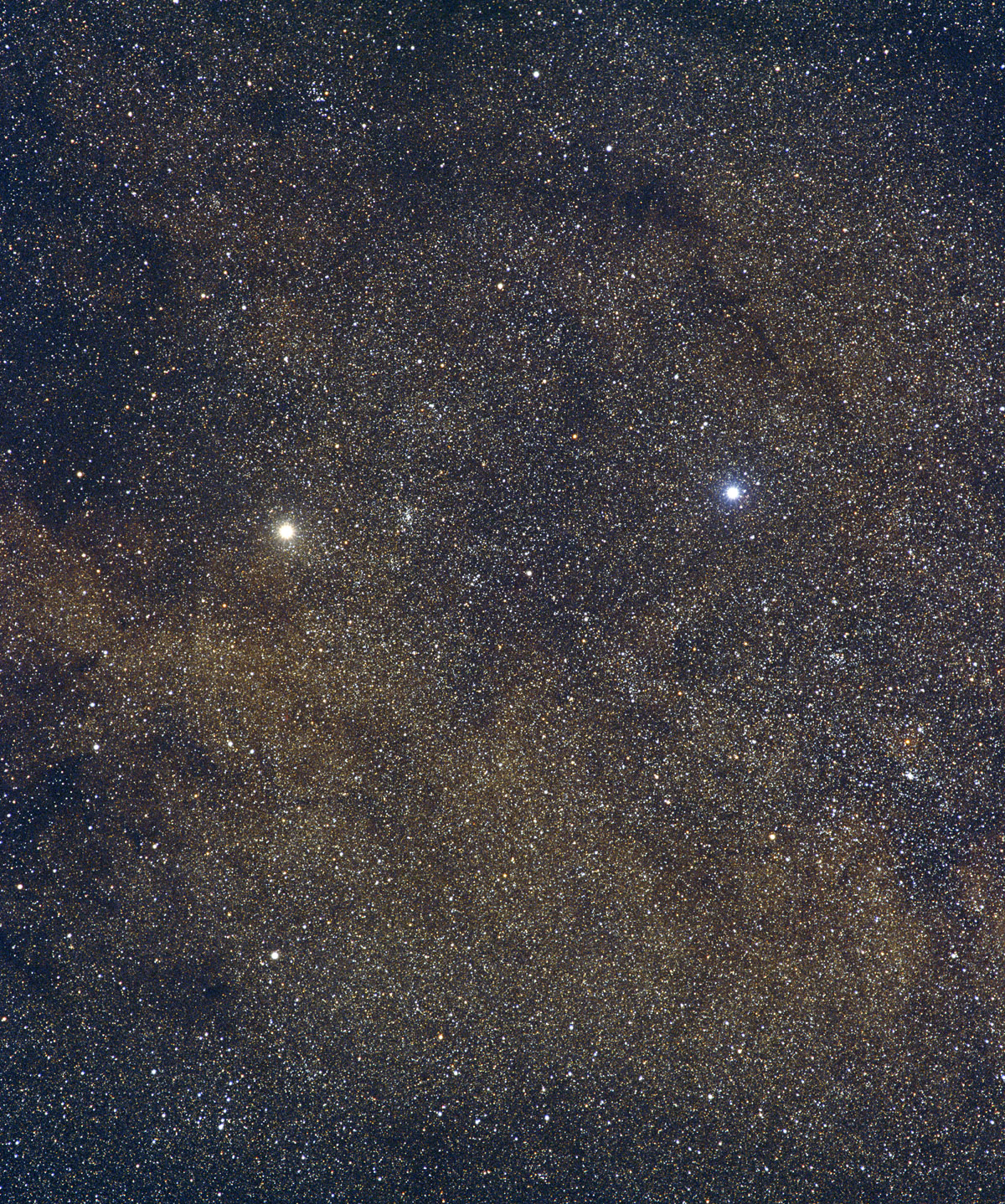 (c) 2009 All astro photo images are copyrighted. They may not be used or reproduced without explicit written permission from the authors.
About this Image / Über dieses Bild
Exposed 25 minutes on Kodak Portra VC 400 (roll film), June, 21st. 2001, Farm Tivoli, Namibia. 300mm-lens @ f/5,6.

25 Minuten auf Kodak Portra VC400 (Rollfilm) belichtet am 21. Juni 2001 auf der Farm Tivoli in Namibia. 300mm Teleobjektiv @ f5,6.
Photographer: Stefan Binnewies
Back to the "Star-Fields" Overview / Zurück zur "Sternfelder"-Übersichtsseite