Startrails over 1.3m Telescope Dome, Skinakas, Crete /
Strichspur über der 1,3m Teleskop-Kuppel, Skinakas, Kreta [back]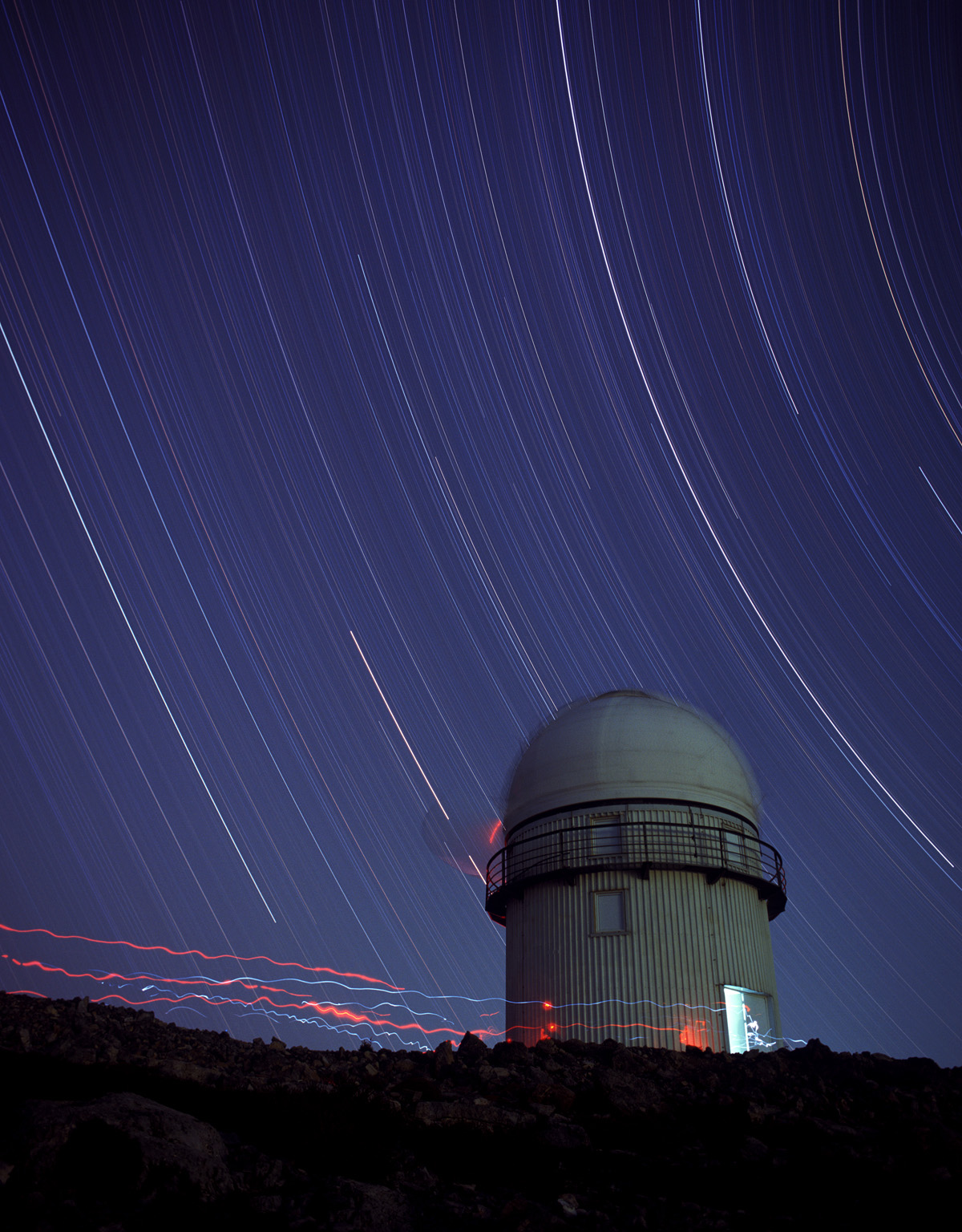 (c) 2006 All astro photo images are copyrighted. They may not be used or reproduced without explicit written permission from the authors.
About this Image / Über dieses Bild
August, 25th 2006, Kodak E200 rollfilm, f=55mm lens (1:5.6), exposured about 8 hours. Imaged by Stefan Binnewies.
Numerous torch trails attest to the brisk nightly traffic between the domes.

25.08.2006, Kodak E200 Rollfilm, f=55mm-Objektiv (1:5,6) ca. 8 Stunden belichtet. Bildautor: Stefan Binnewies
Zahlreiche Taschenlampenspuren beweisen den regen nächtlichen Verkehr zwischen den Kuppeln.


Back to the "Star Trails" Overview / Zurück zur "Strichspuraufnahmen"-Übersichtsseite