Startrails with Polaris over Skinakas Observatory Domes/
Strichspur mit Polaris über den Skinakas-Beobachtungs-Kuppeln [back]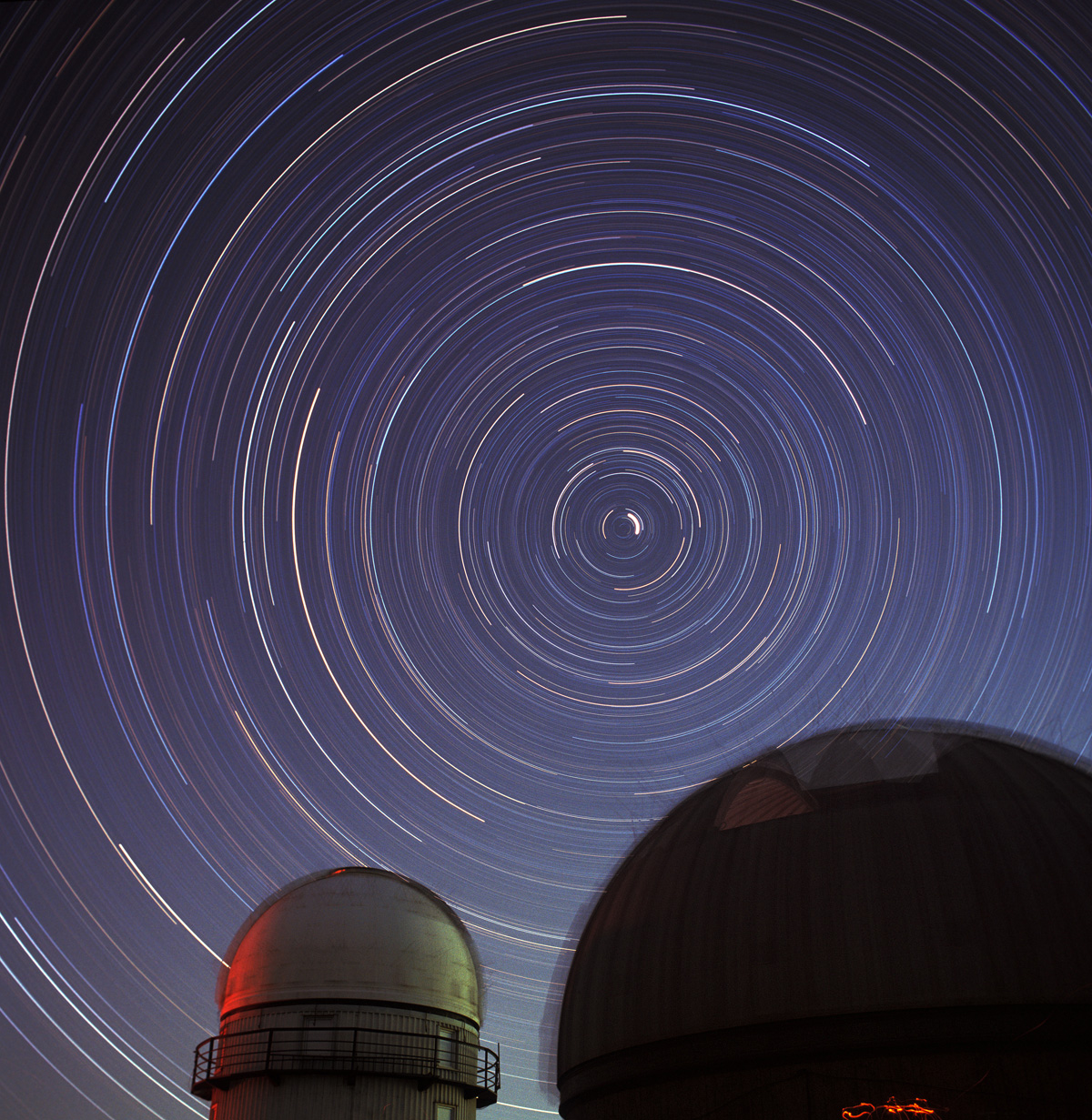 (c) 2006 All astro photo images are copyrighted. They may not be used or reproduced without explicit written permission from the authors.
About this Image / Über dieses Bild
Image by Stefan Binnewies from August 24th, 2006, Kodak E200 rollfilm, f=55mm-lens (1:5.6), exposure time about 6 hours.
Aufnahme von Stefan Binnewies vom 24.08.2006, Kodak E200 Rollfilm, f=55mm-Objektiv (1:5,6) ca. 6 Stunden belichtet.
Back to the "Star Trails" Overview / Zurück zur "Strichspuraufnahmen"-Übersichtsseite