[back] Venus Transit, June, 8th 2004 (Much/Germany)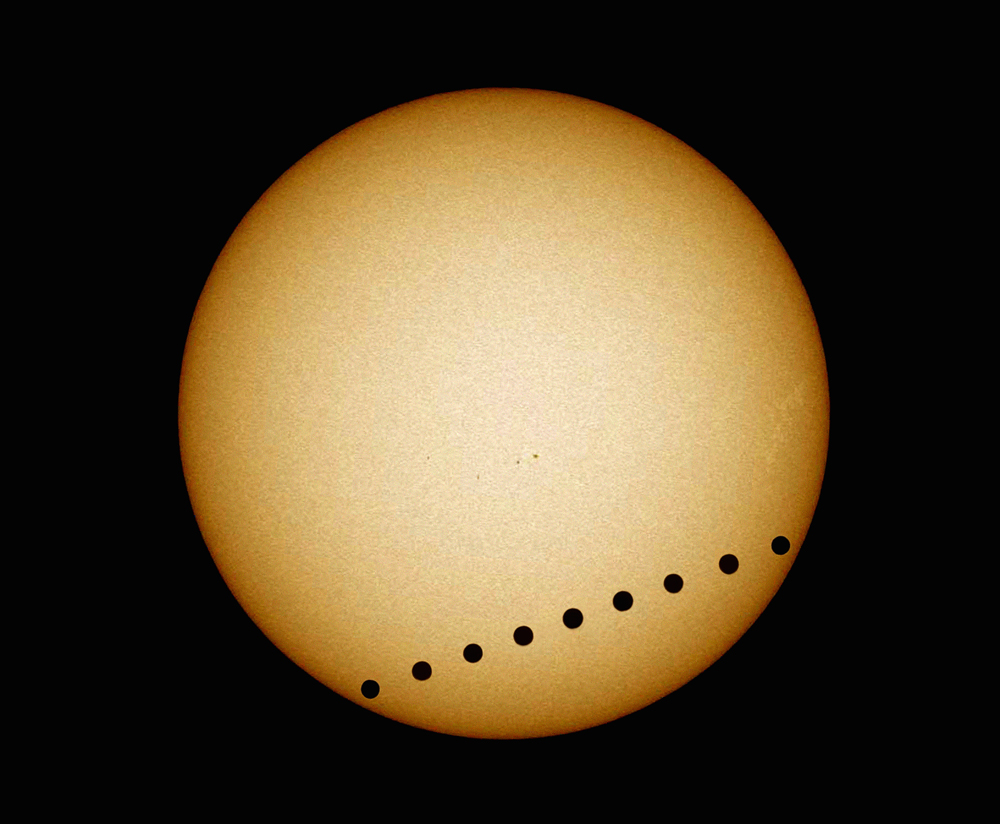 (c) 2005 All astro photo images are copyrighted. They may not be used or reproduced without explicit written permission from the authors.
About this Image / Über dieses Bild
Astro-Physics 105mm-Refractor (1:6) and WebCam Philips ToU Cam pro.
The sun is a mosaic of 6 different video frames exposed at about the middle of the transit with the "central" Venus disk. All other disks of Venus were exposed separately and copied into the mosaic.
Astro-Physics 105mm-Refraktor (1:6) und WebCam Philips ToU Cam pro.
Die Sonne besteht aus einem Mosaik aus sechs Bildern, aufgenommen etwa zur Mitte des Transits mit der "zentral" stehenden Venusscheibe. Alle weiteren Venusscheiben wurden separat aufgenommen und einkopiert.

Author: Stefan Binnewies


Back to the "Eclipse" Overview / Zurück zur "Finsternis"-Übersichtsseite