[back] Earthshine and Starfield at Total Solar Eclipse, February, 26th 1998 (Aruba)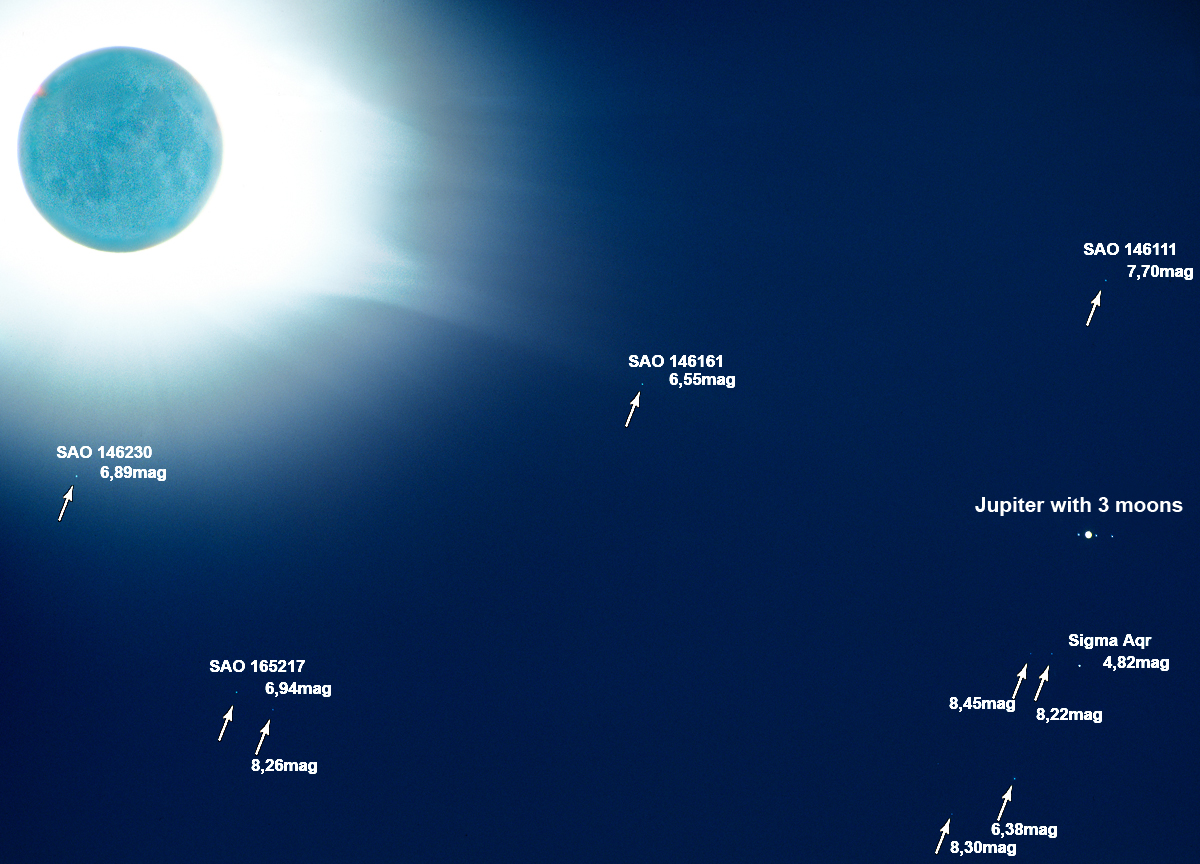 (c) 2005 All astro photo images are copyrighted. They may not be used or reproduced without explicit written permission from the authors.
About this Image / Über dieses Bild
Astro-Physics 105mm refractor and 1.4x tele converter (1:8), 50 ASA medium format film. 7 sec exposure time.
During the total eclipse the sun was moved from the center of the image to the left, until Jupiter was on the image.
Slightly contrast enhanced. Mainly unsharp masking resulted in the visbility of the "face" of the moon and stars up to 8.5 mag.
Astro-Physics 105mm Refraktor und 1,4x Telekonverter (1:8), 50 ASA Mittelformat-Film. Sieben Sekunden Belichtungszeit.
Zur Finsternismitte wurde die Sonne aus der Feldmitte an den Rand gesetzt, bis Jupiter mit im Bild stand.
Leichte Kontrastverstärkung, vor allen Dingen aber unscharfe Maskierungen erbrachten das "Mondgesicht" und Sterne bis 8,5mag darum herum.

Author: Stefan Binnewies


Back to the "Eclipse" Overview / Zurück zur "Finsternis"-Übersichtsseite