[back] Corona at Total Solar Eclipse, February, 26th 1998 (Aruba)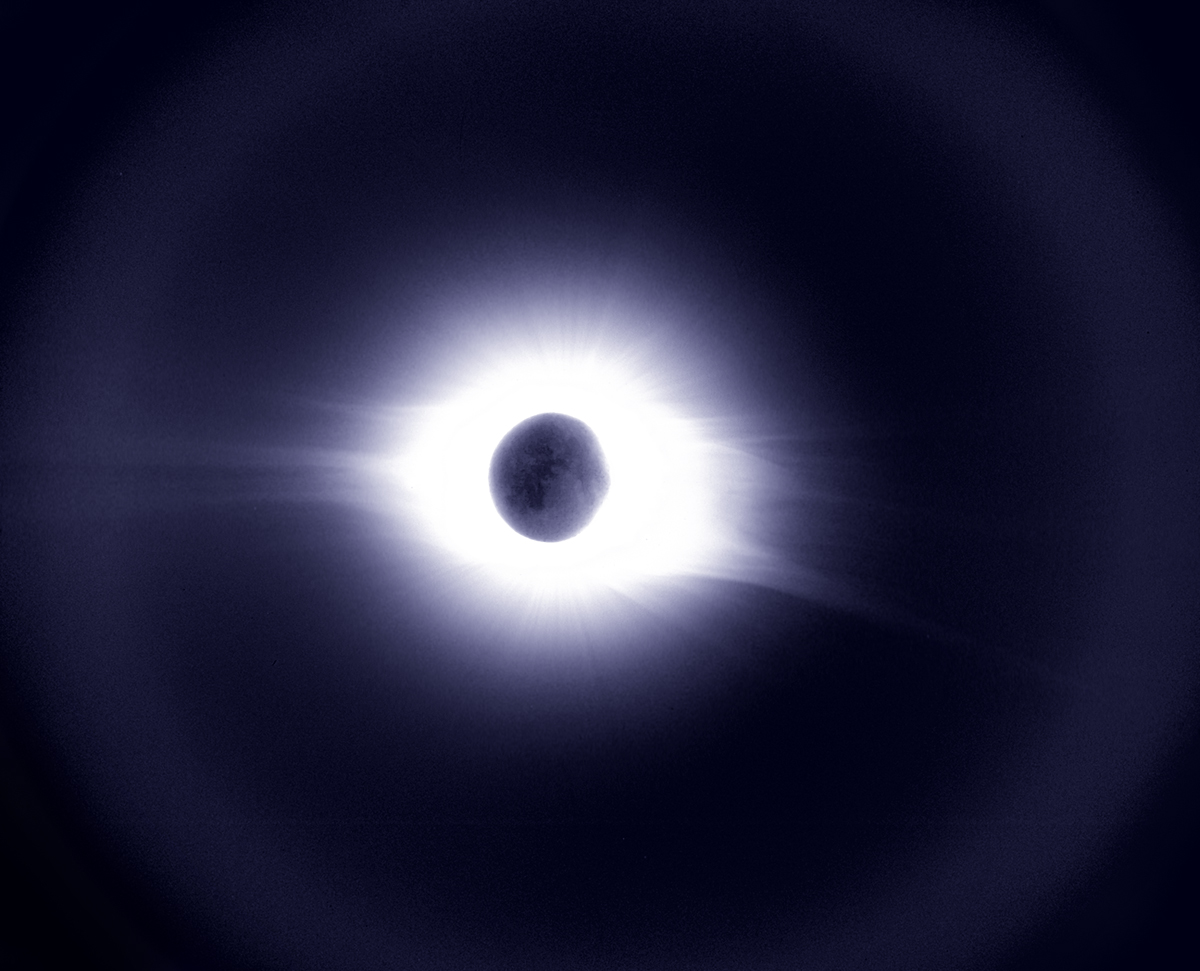 (c) 2005 All astro photo images are copyrighted. They may not be used or reproduced without explicit written permission from the authors.
About this Image / Über dieses Bild
Astro-Physics 105mm refractor and 1.4x tele converter (1:8), 50 ASA medium format film. 2 sec exposure time.
The extreme contrast enhancement (which also made visible a ring shaped artefact caused by the non uniform illumination of the tele converter) places emphasis to the typical "minimum corona", which has a diameter > 10 sun radii.

Astro-Physics 105mm-Refractor and 1,4x Tele Konverter (1:8), 50 ASA Mittelformat-Film. Zwei Sekunden Belichtungszeit.
Die extreme Kontrastverstärkung (die leider auch die ungleichmäßige Ausleuchtung durch den Telekonverter als ringförmigen Artefakt offenbart) bringt eine typische "Minimums Korona" über etwa 10 Sonnenradien heraus.

Author: Stefan Binnewies

Back to the "Eclipse" Overview / Zurück zur "Finsternis"-Übersichtsseite