[back] Total Solar Eclipse, Flash Spectrum, March, 29th 2006 South of Jalu/Libya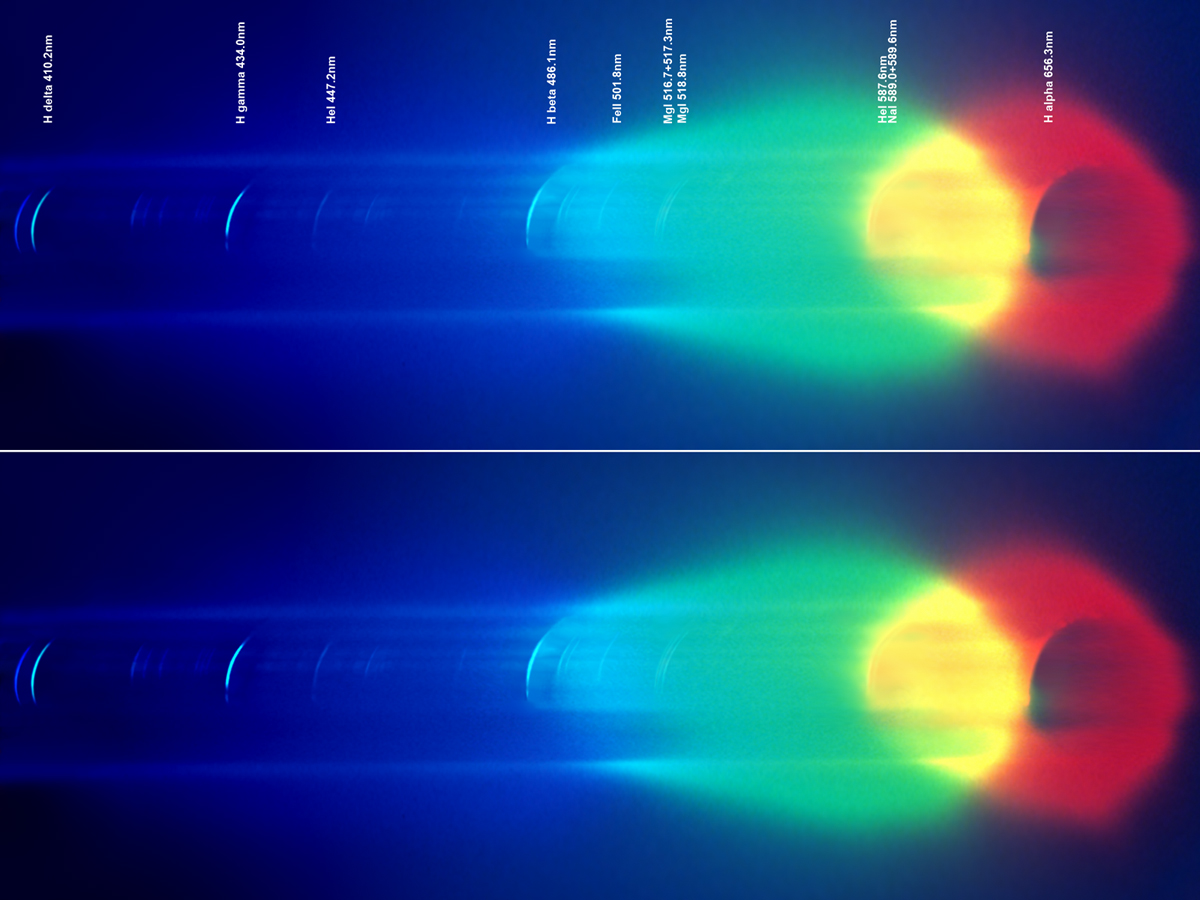 (c) 2006 All astro photo images are copyrighted. They may not be used or reproduced without explicit written permission from the authors.
About this Image / Über dieses Bild
Image exposed directly after the second contact through a f=500mm f8 tele photo lens (Beroflex), combined with a 60° flint glass objective prism on 100 ASA film (36mm x 24mm). Exposure time was three seconds.
Aufnahme direkt nach dem 2ten Kontakt durch ein 1:8 Teleobjektiv (Beroflex) f=500mm und 60° Flintglas Objektivprisma (Kantenlänge 45mm) auf 100 ASA Film ( 36mm x 24mm ). Belichtungszeit ca. 3 Sekunden.

Author: Stefan Binnewies


Back to the "Eclipse" Overview / Zurück zur "Finsternis"-Übersichtsseite