[back] Total Solar Eclipse, March, 29th 2006, Centerline south of Jalu/Libya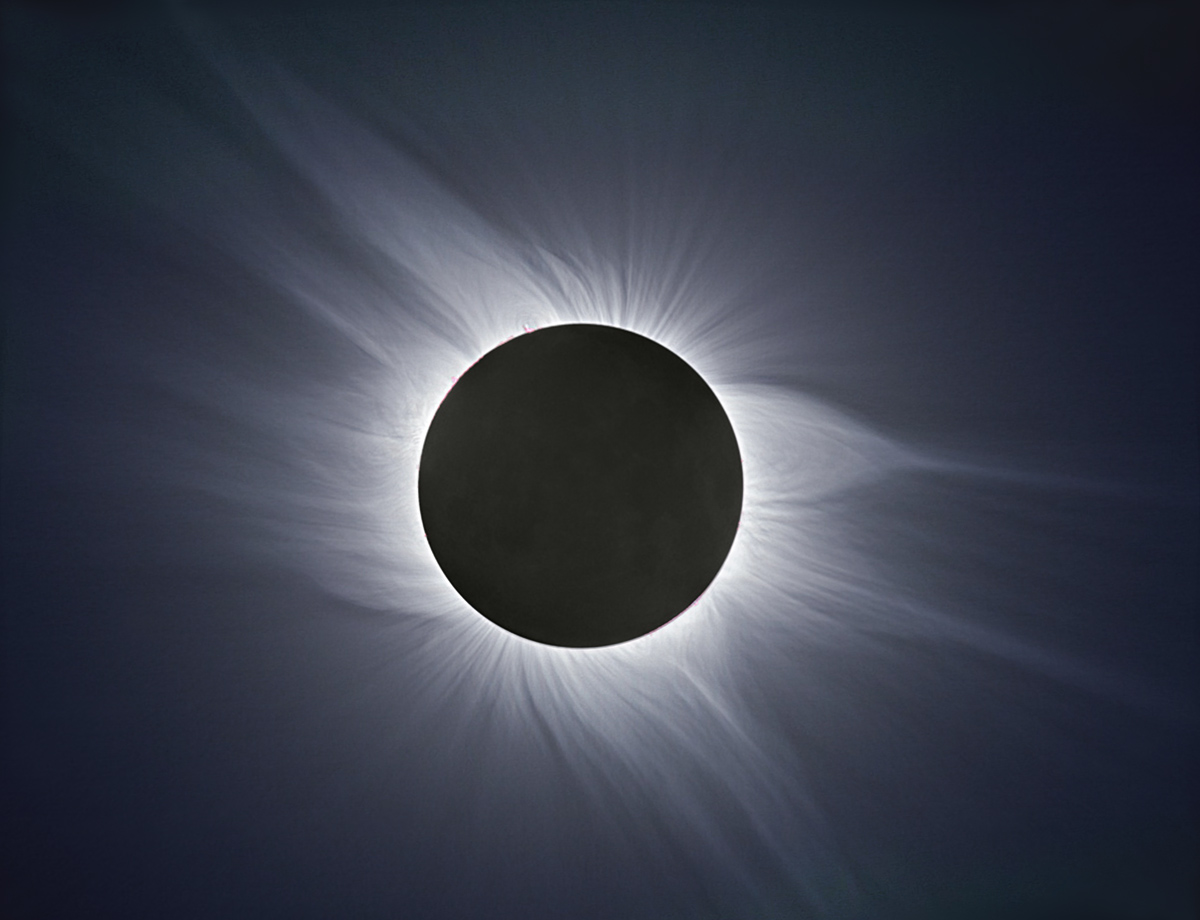 (c) 2006 All astro photo images are copyrighted. They may not be used or reproduced without explicit written permission from the authors.
About this Image / Über dieses Bild
Astro-Physics 105mm refractor and 1,4x converter (1:8)
50 ASA medium format film.
Digital composite of seven exposures (1/500 sec – 1 sec)
Image editing by using a Sekanina-Larsen filter.
Thanx to Hartwig Lüthen for the tips in image editing, which are not only applicable to comets.

Astro-Physics 105mm-Refraktor mit 1,4x Konverter (1:8).
50 ASA Mittelformatfilm.
Digitales Komposit von sieben Aufnahmen (1/500 sec. - 1 sec.)
Bildbearbeitung mit Hilfe eines Sekanina-Larsen Filters.
Dank an Hartwig Lüthen für den Hinweis auf diese nicht nur bei Kometen ausgezeichnet anwendbare Bearbeitungshilfe.



Author: Stefan Binnewies

Back to the "Eclipse" Overview / Zurück zur "Finsternis"-Übersichtsseite