[back] Total Solar Eclipse, July, 11th 1991 (San Blas/Mexico)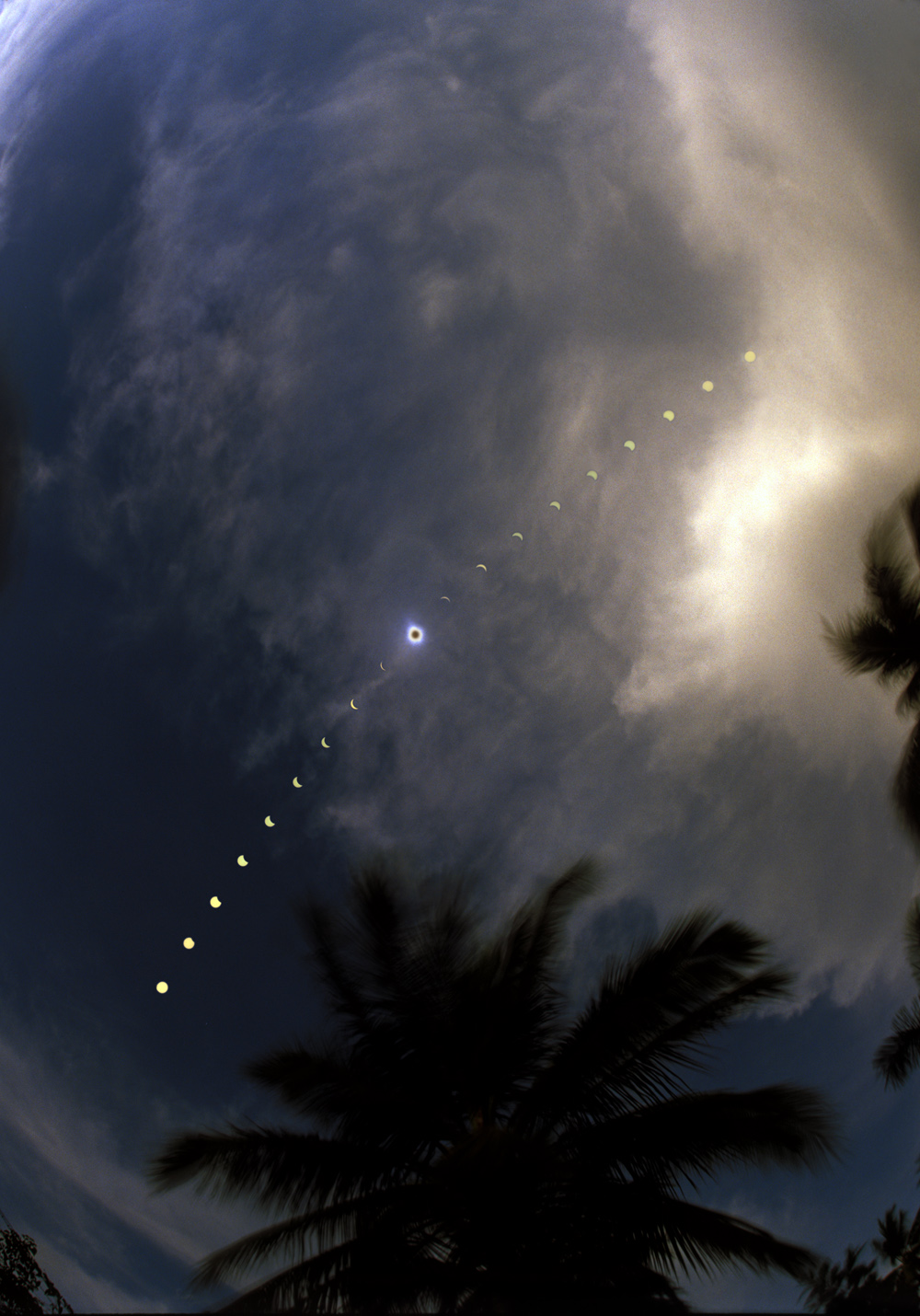 (c) 2005 All astro photo images are copyrighted. They may not be used or reproduced without explicit written permission from the authors.
About this Image / Über dieses Bild
1:5,6 f=30mm fish-eye objective, 100 ASA medium format film. During totality 3 sec exposure, before totality filter photography, every 10 min 1/30 sec exposure time.
Digital composit. Because of a thunderstorm it was impossible to image the exit of the moon - the sun images for that phase were generated by mirroring the images of the moon entrance.

1:5,6 f=30mm Fischauge-Objektiv, 100 ASA Mittelformatfilm. Während der Totalität 3 sec. Belichtungszeit. Die teilverfinsterte Sonne wurde alle 10 Minuten 1/30 sec. durch einen Sonnenfilter belichtet. Digitales Komposit. Die Bilder vom Austritt des Mondes nach der Totalität wurden durch Spiegelung der Bilder davor erzeugt, da ein aufziehendes Gewitter weitere Aufnahmen unmöglich machte.

Author: Stefan Binnewies


Back to the "Eclipse" Overview / Zurück zur "Finsternis"-Übersichtsseite