[back] Comet C/2002 T7 LINEAR , Wide Angle Composite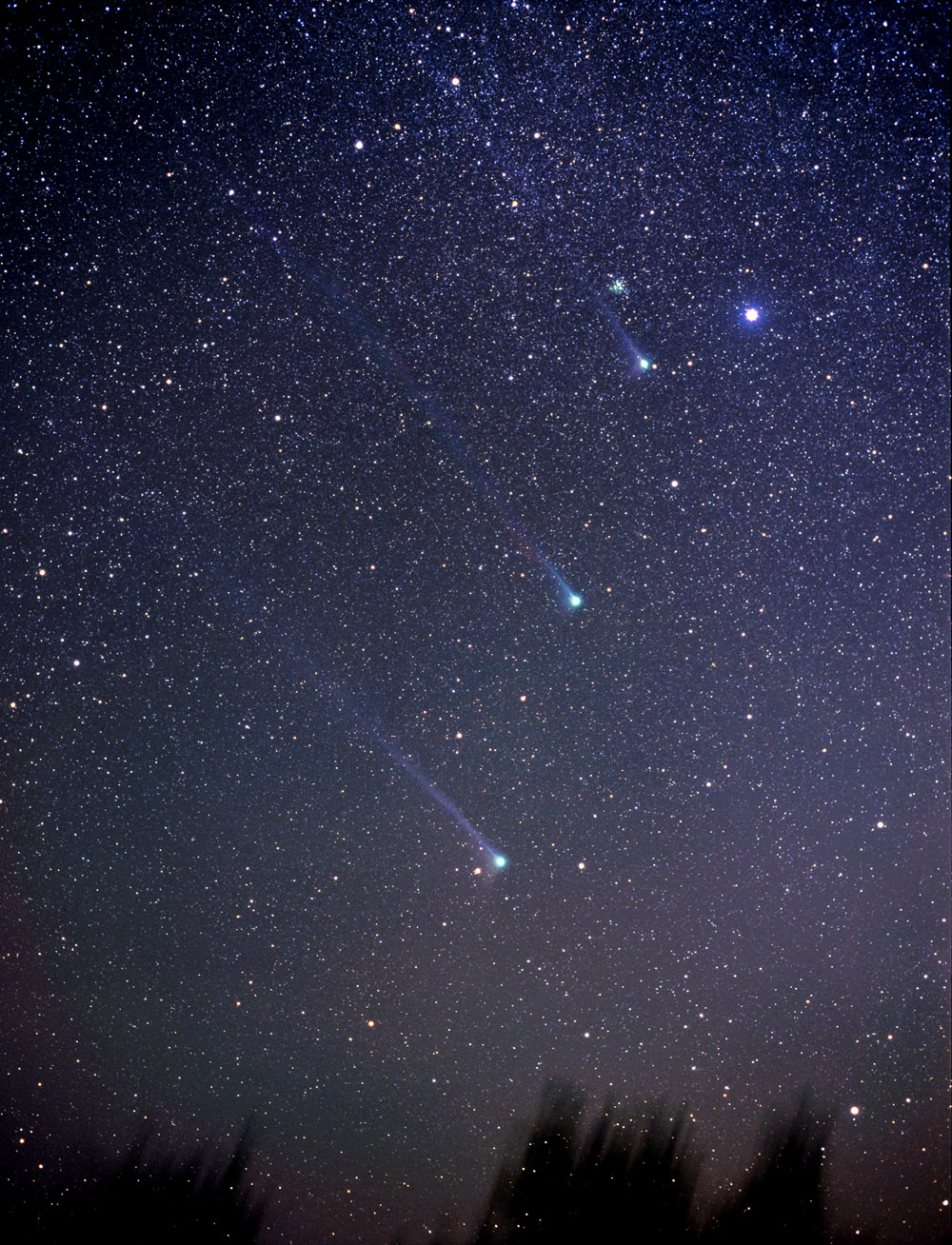 | | |
| --- | --- |
| (c) 2004 All astro photo images are copyrighted. They may not be used or reproduced without explicit written permission from the authors. | |
The path of Comet C/2002 T7 LINEAR in the evening sky from may 20th until 22nd 2004. Tail length on may 20th appr. 21 degrees until the edge of the image ( comet at Beta Leporis ). Digital composite of three frames 10 min each on Fuji Provia 400, taken with a 2.8 / 105 mm-lens. Authors are Stefan Binnewies, Rainer Sparenberg and Volker Robering.

Der Weg von Komet C/2002 T7 LINEAR im Zeitraum 20. bis 22.05.2004 am Abendhimmel in Richtung Sirius und Milchstraße.
Schweiflänge am 20.05.2004 (Komet bei Beta Leporis) ca. 21° bis zum Bildrand. Digitales Komposit dreier 10 min belichteter Mittelformataufnahmen auf Fuji Provia 400 durch 2,8/105mm-Objektiv von Stefan Binnewies, Rainer Sparenberg und Volker Robering.

Back to the Comet Overview / Zurück zur Kometen-Übersichtsseite