[back] Northern Part of the Vela SNR in Vela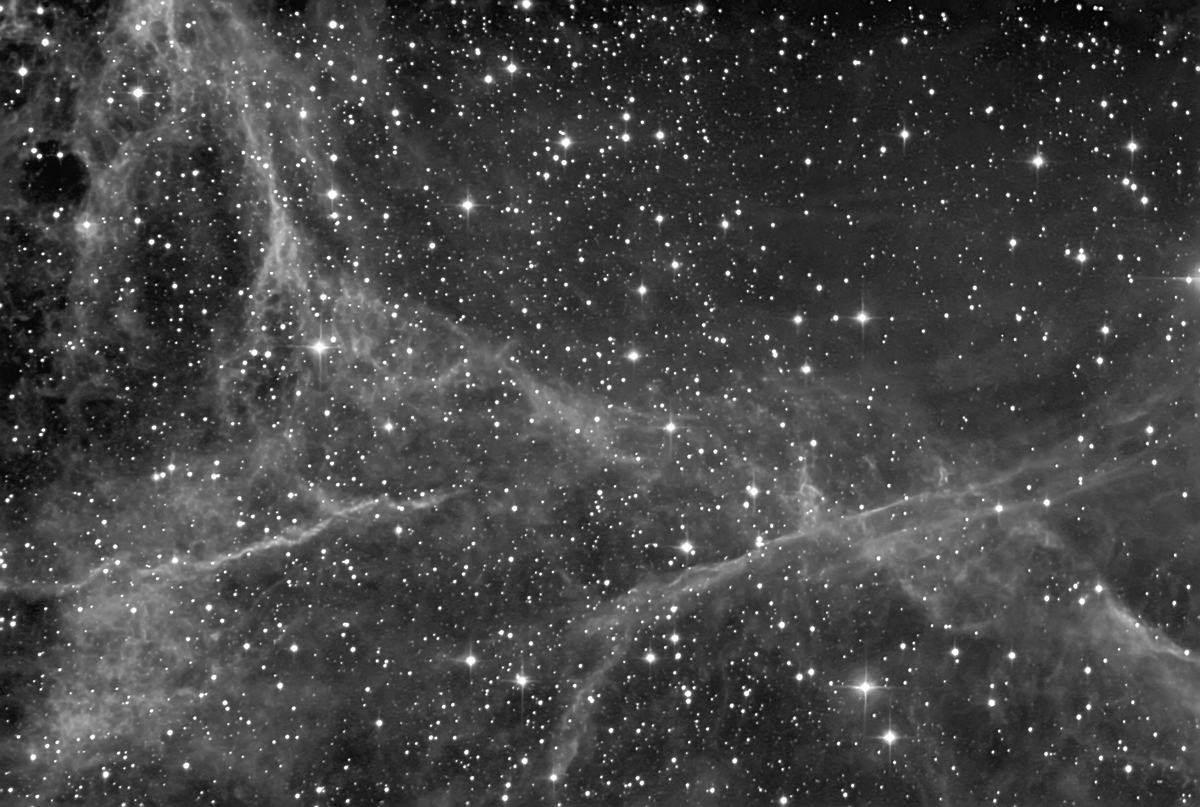 (c) 2006 All astro photo images are copyrighted. They may not be used or reproduced without explicit written permission from the authors.
About this Image / Über dieses Bild
CCD:
SBIG ST10 XME
Image Type, Orientation:
L+Ha, North is at 12:00
Exposure time:
L: 6x300 sec. 1x1 bin, Ha :9x300 sec. 2x2 bin
Exposure date:
April 30th, 2006
Location:
Capella Observatory at Amani Lodge, Kupferberg near Windhoek, Namibia
Filter:
FR03 + Astronomik
Typ II LRGB filters
Instrument:
Ganymed 60cm-Hypergraph in primary focus (f=1800 mm)
Seeing (FWHM):
3.4"
Photographer:
Stefan Binnewies, Josef Pöpsel
Remarks:

The image shows only a small part of the giant Vela SNR, which has a diameter of nearly 10°. A wide field image (inverted B&W) can be found here.

CCDSharp was used for sharpening.

Bemerkungen:

Das Bild zeigt lediglich einen kleinen Teil des riesigen Vela SNR, der einen Durchmesser von nahezu 10° hat. Eine Weitwinkelaufnahme (invertierte S/W-Aufnahme) befindet sich hier.

CCDSharp wurde zum Schärfen benutzt.
Back to the Supernovae-Remnants Overview / Zurück zur Supernovae-Überreste-Übersichtsseite