[back] M1 (Crab Nebula) in Taurus [NED]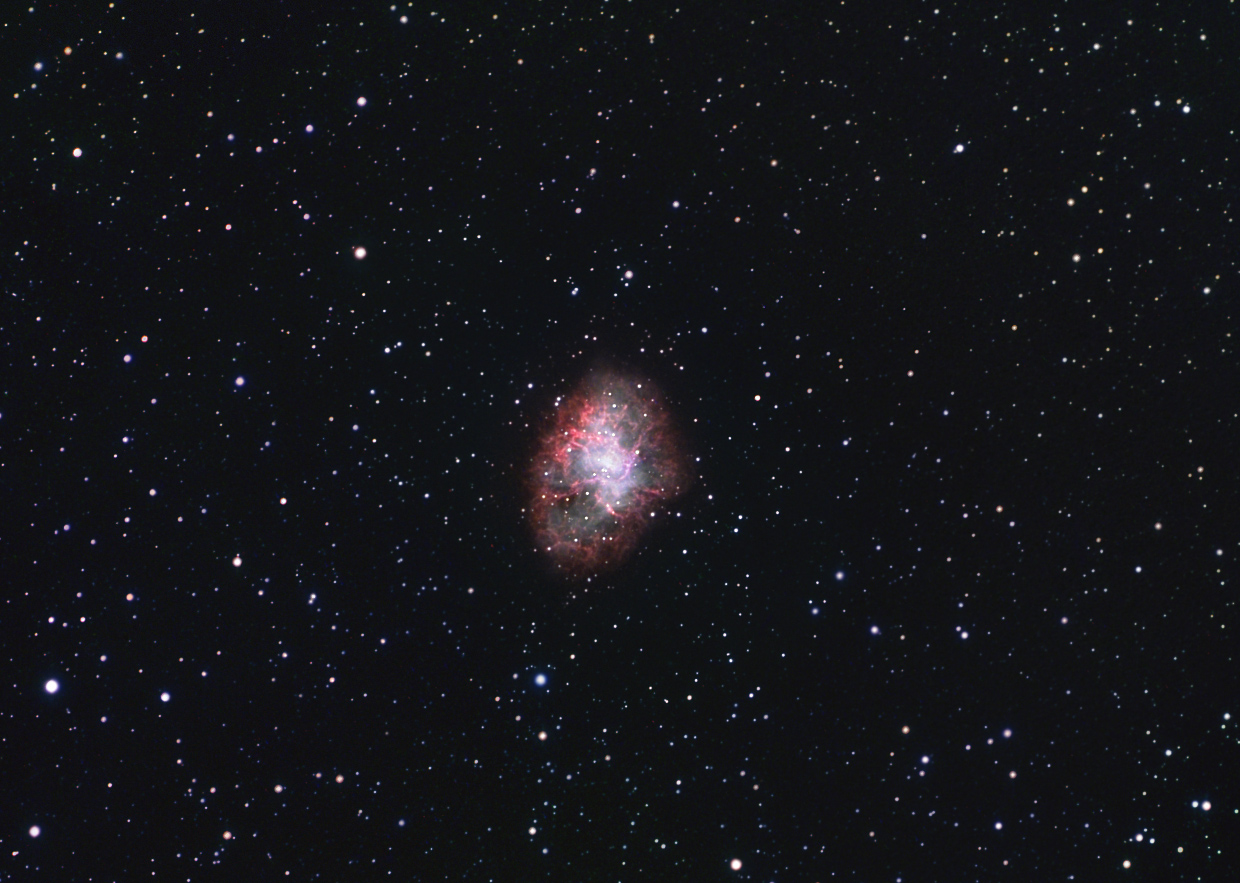 | | |
| --- | --- |
| (c) 2006 All astro photo images are copyrighted. They may not be used or reproduced without explicit written permission from the authors. | |
About this Image / Über dieses Bild
CCD:
ST10 XME
Image Type, Orientation:
(L+Ha)-(R+Ha)GB Composite, North is up
Exposure time:
L: 30x180 sec., Ha: 12x300 sec., R,G,B: 10x180 sec., each 1x1 bin
Exposure date:
January 8th, 2006
Location:
Much, Bergisches Land, Germany (235m above MSL)
Filter:
FR03 + Astronomik
Typ II LRGB filters
Instrument:
Astro-Physics 105mm-Refractor (Traveler) with 1.4x-tele converter (840mm 1:8)
Photographer:
Stefan Binnewies
Remarks:

Image processed with CCD-Sharp for the central part and the Ha-Channel. The image shown is a croped part of the complete image in original resolution.

An image of M1 shot in the secondary focus of Ganymed can be found here.

Bemerkungen:

Das Bild wurde für den zentralen Teil und den Ha-Kanal mit CCD-Sharp bearbeitet. Beim gezeigten Bild handelt es sich um einen Ausschnitt des Gesamtbildes in Original-Auflösung.

Ein Bild von M1, aufgenommen im Sekundärfokus von Ganymed, ist hier zu finden.
Back to the Supernovae-Remnants Overview / Zurück zur Supernovae-Überreste-Übersichtsseite