[back] Sh2-221 (SNR) and Sh2-216 (PN) in Auriga/Perseus
Higher resolved image / höher aufgelöstes Bild (1500 x 1143 Pixel)
Move the mouse over (or touch) the image to get some labels / Bewegen Sie die Maus über das Bild (bzw. berühren es), um einige Beschriftungen zu erhalten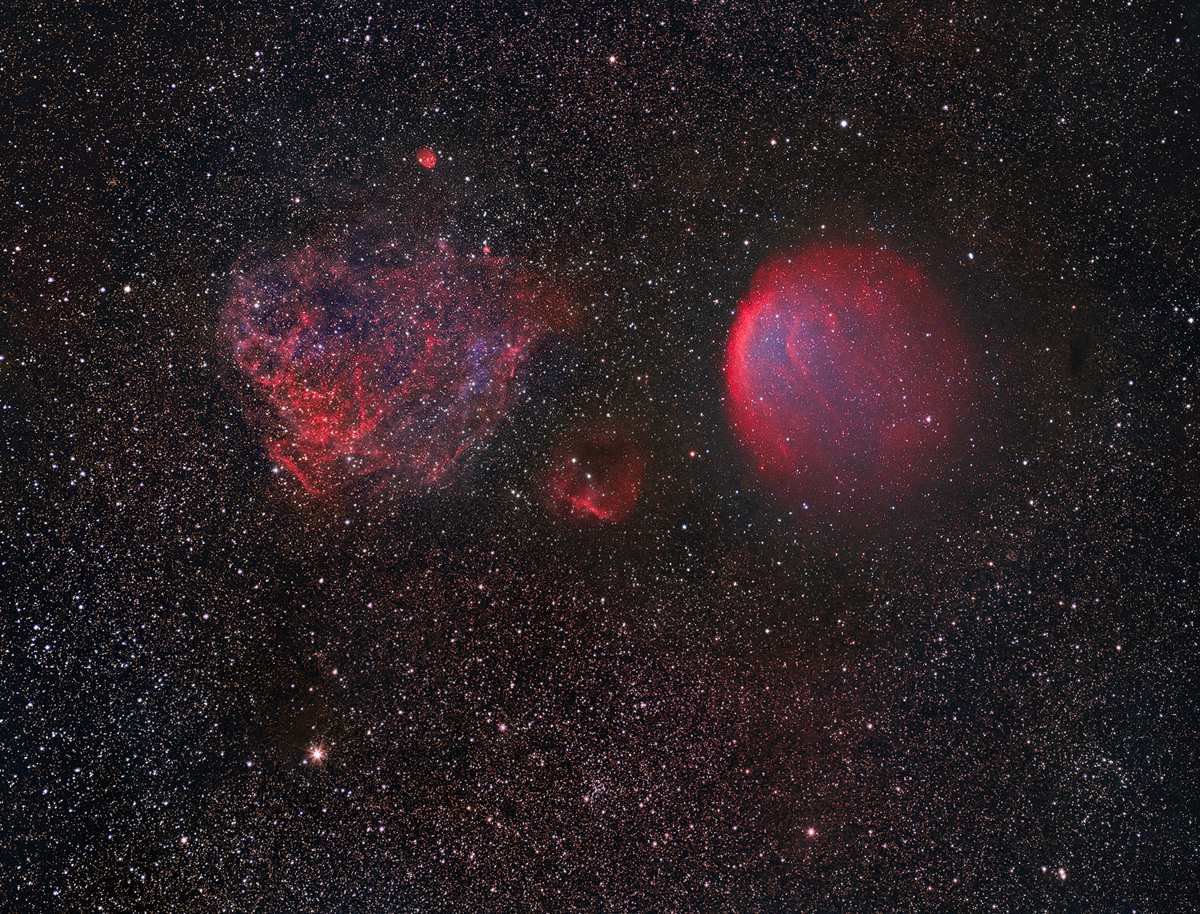 | | | | |
| --- | --- | --- | --- |
| (c) 2014 All astro photo images are copyrighted. They may not be used or reproduced without explicit written permission from the authors. | | | |
About this Image / Über dieses Bild
CCD:
SBIG STL-11000M
Image Type, Orientation:
Ha-OIII-Composite (with L,Ha,G,B for the stars), North is at 12:00h
Exposure time:
Ha: 18x600 sec., OIII: 18x600 sec., L,G,B: 4x600 sec., all 1x1 bin
Exposure date:
January/February 2014
Location:
Much/Germany
Filter:
SBIG 2" filter for LRGB filter set and Baader Ha, OIII-filter
Instrument:
Canon 200 mm lens 1:2.8 at 3.5, mounted on Super-Polaris DX
Photographer:
Stefan Binnewies

Remarks:

Below please find the inverted b&w version of the H-alpha and OIII summed images.
Sh2-216 is known as the PN with the biggest apparent dimension.

Labeled version by Sakib Rasool http://starsurfin.co.uk. Thanx for this!

Bemerkungen:

Unten invertiert und in schwarz/weiß der aufsummierte HAlpha- und OIII-Kanal, je als eigenes Bild.
Sh2-216 ist als der scheinbar größte PN am Himmel bekannt.
Beschriftete Version von Sakib Rasool http://starsurfin.co.uk. Danke hierfür!
Inverted b&w version of the H-alpha (upper) and OIII (lower) summed images. /
Invertiert und in schwarz/weiß der aufsummierte HAlpha- (oben) und OIII-Kanal (unten)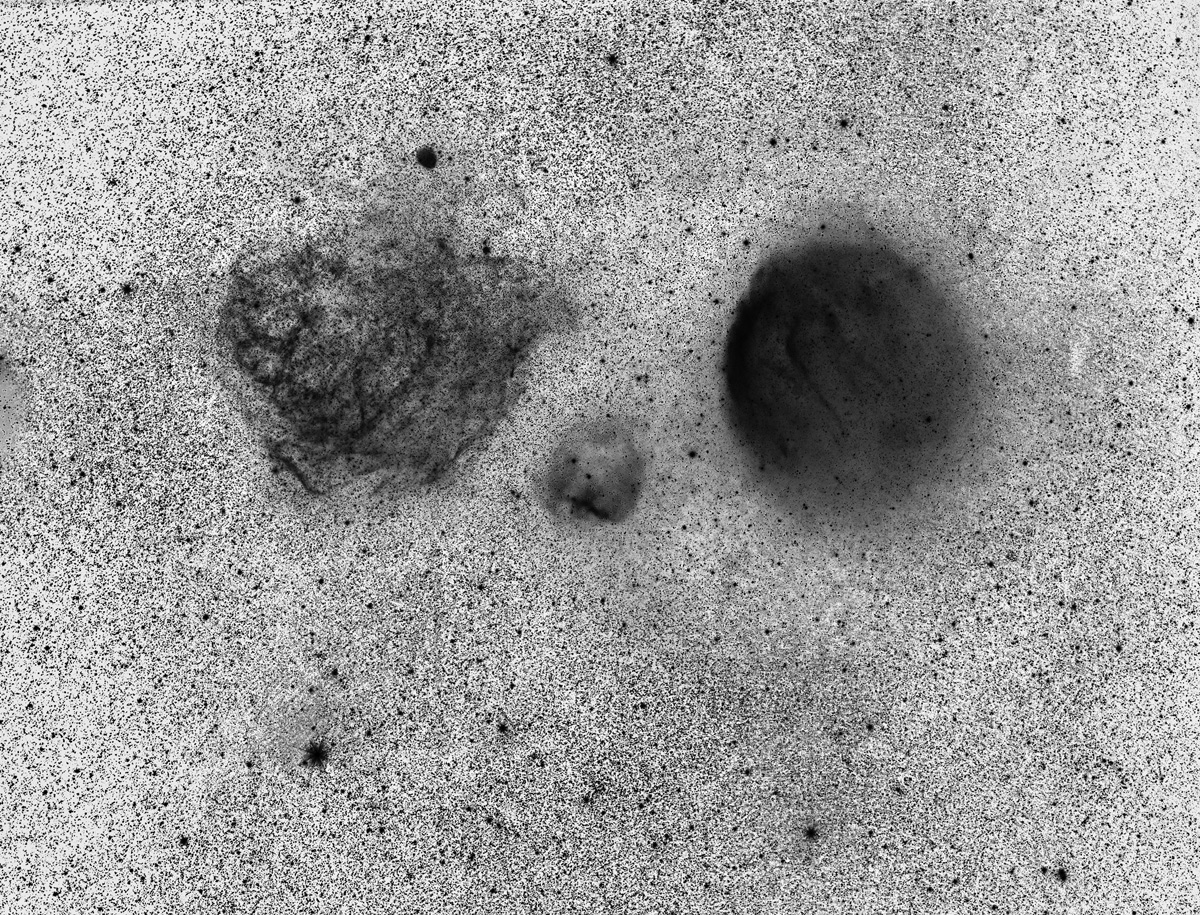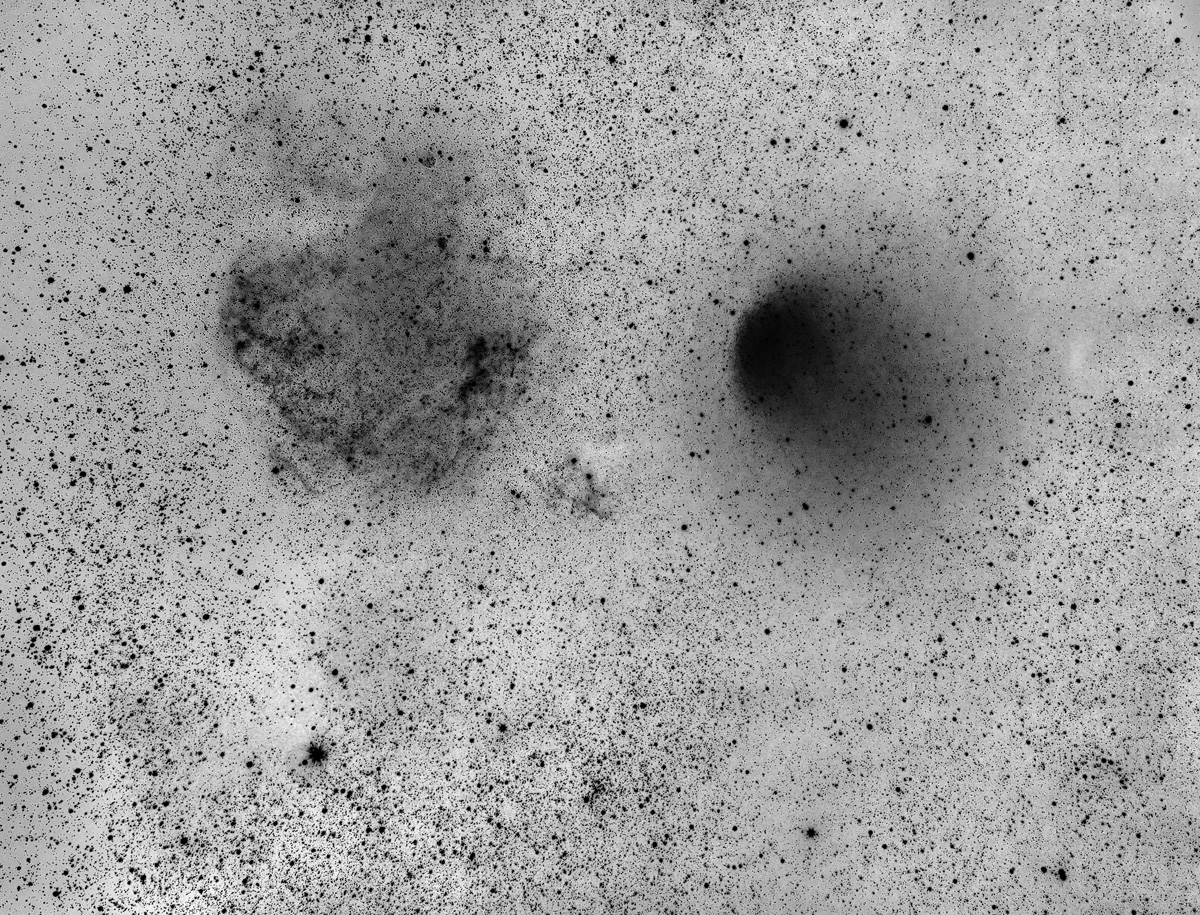 | | | | |
| --- | --- | --- | --- |
| (c) 2014 All astro photo images are copyrighted. They may not be used or reproduced without explicit written permission from the authors. | | | |
Back to the Planetary Nebulae Overview / Zurück zur Planetarische-Nebel-Übersichtsseite