Higher resolved image / höher aufgelöstes Bild (1800 x 1784 Pixel)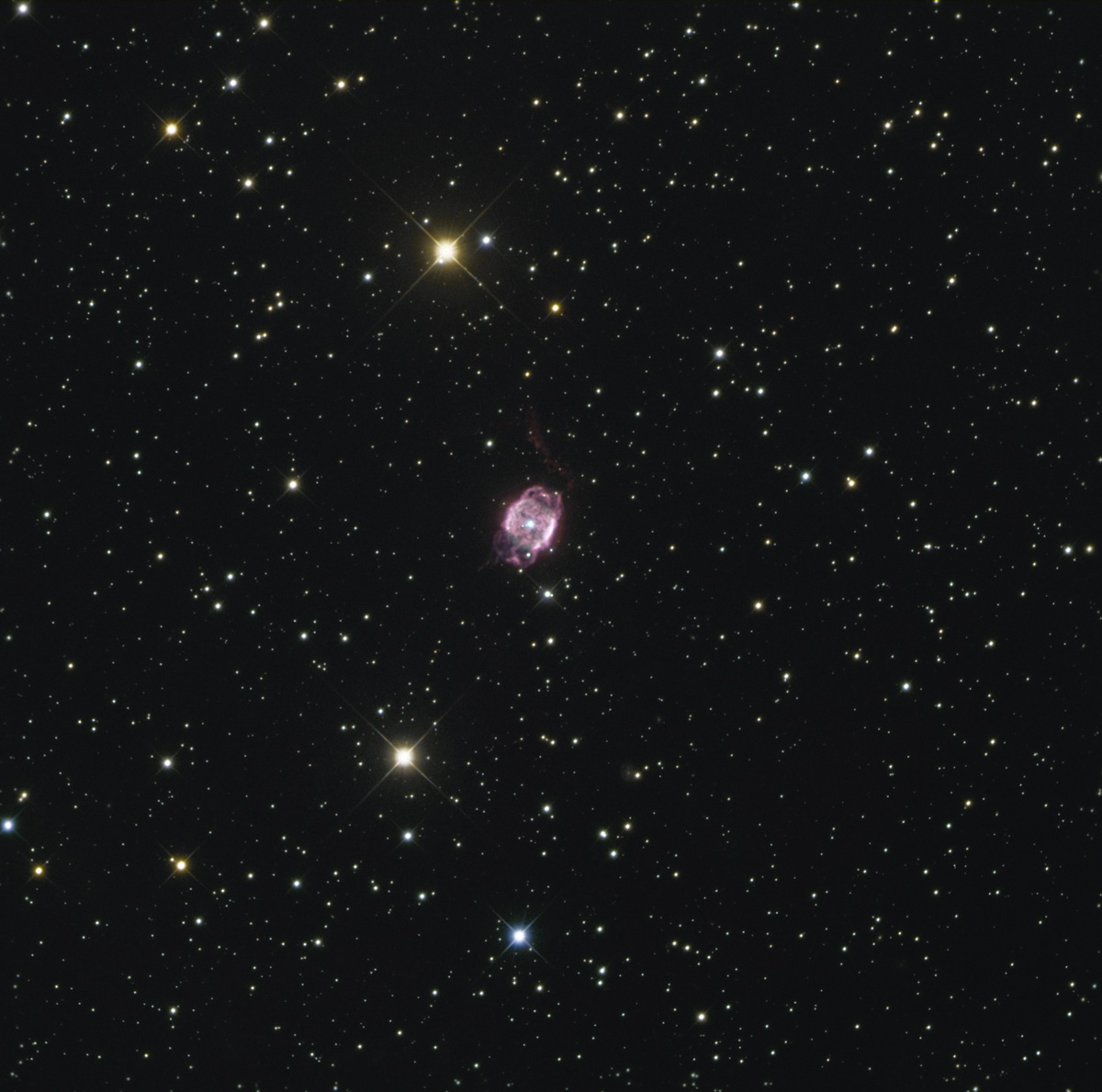 | | | | |
| --- | --- | --- | --- |
| (c) 2011 All astro photo images are copyrighted. They may not be used or reproduced without explicit written permission from the authors and Rainer Sparenberg. | | | |
About this Image / Über dieses Bild
CCD:
SBIG STX 16803 for Luminance, SBIG STL11000M for RGB
Image Type, Orientation:
LRGB-Composite, North is at 14:00h
Exposure time:
L: 12x300 sec., 1x1 bin, R,G,B: 2x600 sec., 1x1 bin
Exposure date:
September, 26th. 2011 (L from Skinakas), October, 22th. 2011 (RGB from Melle)
Location:

Skinakas Observatory at Crete, Greece, remote-controlled from Much/Germany for the L-Frames,

and 44"-telescope in primary focus from Melle Observatory near Osnabrück/Germany (see http://www.sternwarte-melle.de/index.htm) for RGB.

Filter:

ASTRODON 65 mm filter set for STX and SBIG 2" RGB filter set for STL

Instrument:
Ganymed 60cm-Hypergraph in secondary focus (f=4938.3 mm)
Photographer:
Stefan Binnewies, Rainer Sparenberg, Josef Pöpsel
Seeing (FWHM):
1.0" for L, 2.0" for RGB

Remarks:

After an early end of the 2011 session at Skinakas (due to bad weather), Rainer provided us with the RGB frames for the image, which he did "by accident" (not kidding!) three weeks after the L image from Melle.

In the inverted version (see below) some filaments of the SNR CTA 1 can be seen at the lower edge and the upper left corner.

Bemerkungen:

Nachdem auf Skinakas die Saison 2011 recht früh dem Wetter zum Opfer fiel, konnte Rainer mit den Farbframes für die Aufnahme aushelfen, die er zufällig (ohne Scherz) knapp einen Monat später aus Melle fotografiert hat.

In der invertierten Version (siehe unten) sind unten und oben in der Ecke links Filamente des SNR CTA 1 zu erkennen.
100% crop around the PN / Ausschnitt in 100% um den PN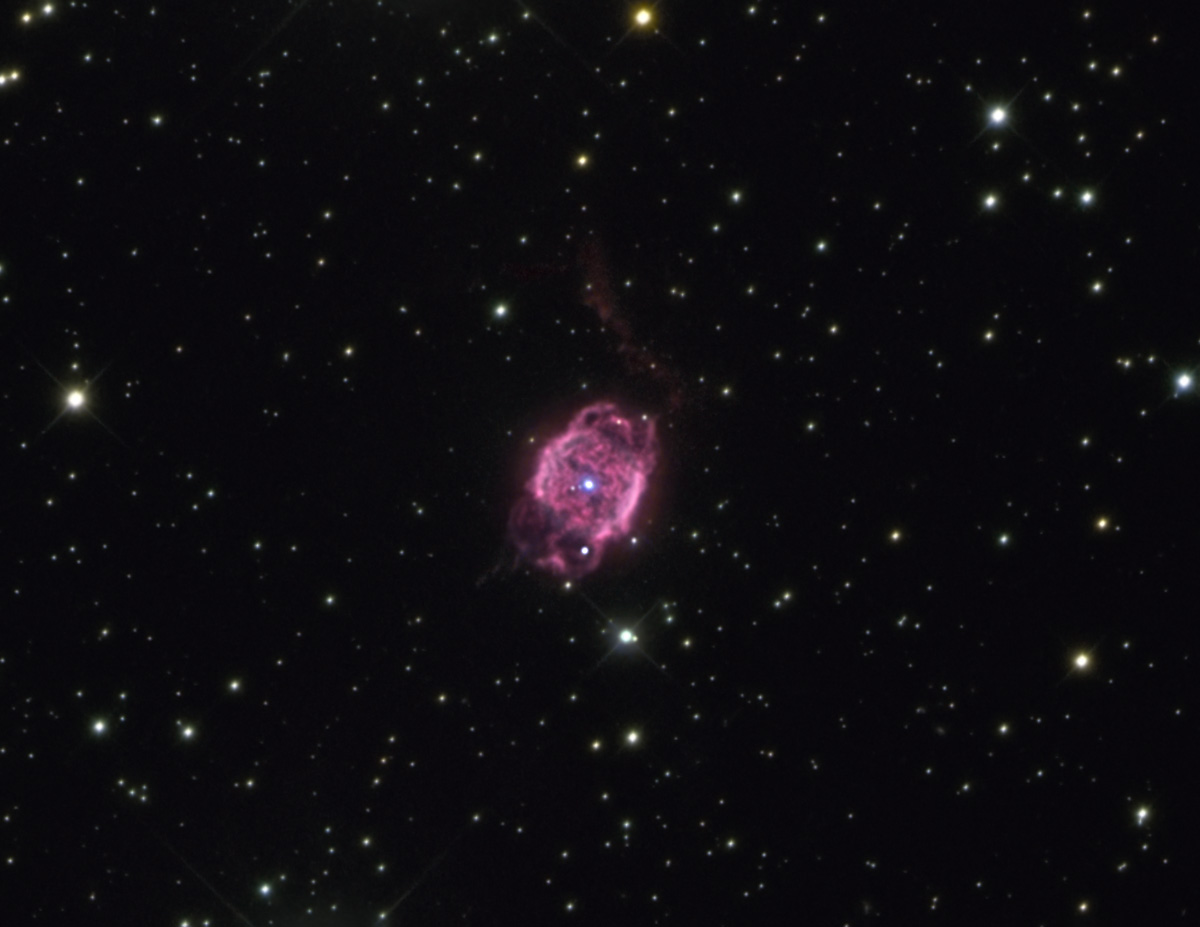 | | |
| --- | --- |
| (c) 2011 All astro photo images are copyrighted. They may not be used or reproduced without explicit written permission from the authors and Rainer Sparenberg. | |
Contrast enhanced inverted version of the image above/ Kontrastverstärkte invertierte Version des Bildes oben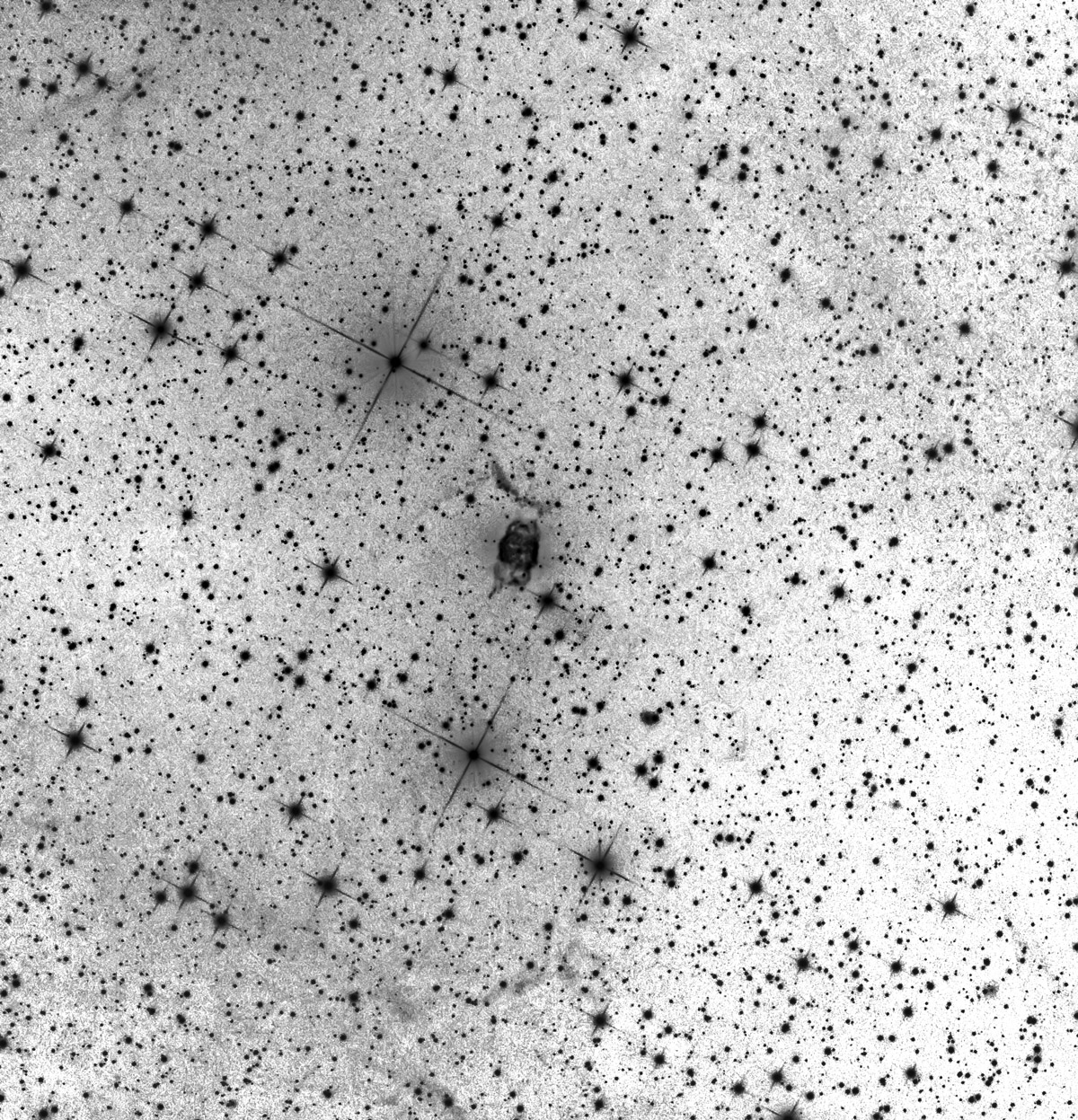 | | |
| --- | --- |
| (c) 2011 All astro photo images are copyrighted. They may not be used or reproduced without explicit written permission from the authors . | |
Back to the Planetary Nebulae Overview / Zurück zur Planetarische-Nebel-Übersichtsseite