[back] KjPn8 (PN G112.5-00.1) in Cassiopeia [ApJ Articles]
Higher resolved image / höher aufgelöstes Bild (1600 x 1211 Pixel)
Inverted B/W version of the Ha-Data /Invertierte S&W-Version der Ha-Daten (2700 x 2087 Pixel)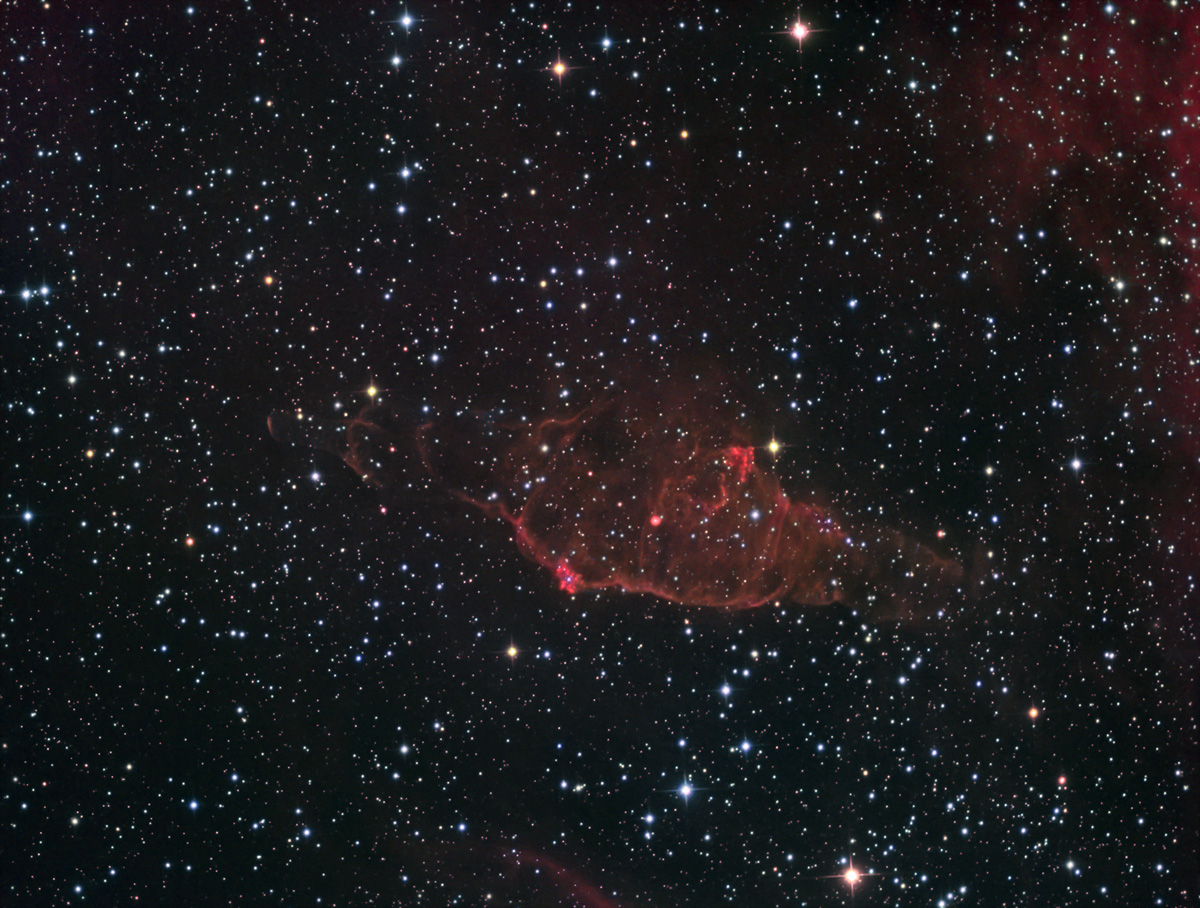 | | | | |
| --- | --- | --- | --- |
| (c) 2010 All astro photo images are copyrighted. They may not be used or reproduced without explicit written permission from the authors.. | | | |
About this Images / Über diese Bilder
CCD:
SBIG STL-11000M
Image Type, Orientation:
Ha-GB Composite, North is at 12:00h
Exposure time:

Ha(6nm)=L: 24x900 sec., G,B: 4x900 sec., all 1x1 bin

Exposure date:

October 9th...11th. 2009

Location:
Skinakas Observatory at Crete, Greece, remote-controlled from Much and Bad Arolsen/Germany
Filter:
SBIG 2" LRGB filter set for STL and Astronomik
Typ II Ha-Filter (6nm)
Instrument:
Ganymed 60cm-Hypergraph in secondary focus (f=4938.3 mm)
Seeing (FWHM):
0.99"
Photographer:
Stefan Binnewies, Josef Pöpsel

Remarks:

This PN is located about 40' south to the open cluster M52. The image crop shown below (only Ha was used and scaled up to 400%) shows some structures of the central disk of the PN (size 4" x 6") which is not resolved in the image above. Some more details can be found in this paper.

Weather conditions were not very stable at the end of the 2009 remote session and as a result the luminace images of the PN were not taken. Without this L frames the color weights to be used were a "special story"...

Bemerkungen:

Der PN steht etwa 40´südlich des offenen Sternhaufens M52. Der unten aufbereitete Ausschnitt (nur aus den H-Alpha-Daten, hoch skaliert auf 400%) zeigt Strukturen innerhalb der in der Gesamtdarstellung nicht aufgelösten zentralen Scheibe des PN von 4" x 6" Ausdehnung. Weitere Details sind in diesem Artikel zu finden. Die Wetterbedingungen zu Ende der Remote-Saison 2009 auf Kreta waren leider nicht sehr stabil und verhinderten die Gewinnung von Luminanzdaten durch den L-Filter, die Farbgewichtung war bei der Bildbearbeitung deshalb eine besondere Herausforderung.
400% crop of the central disk (Ha only) / 400%-Ausschnitt der zentralen Scheibe (nur Ha)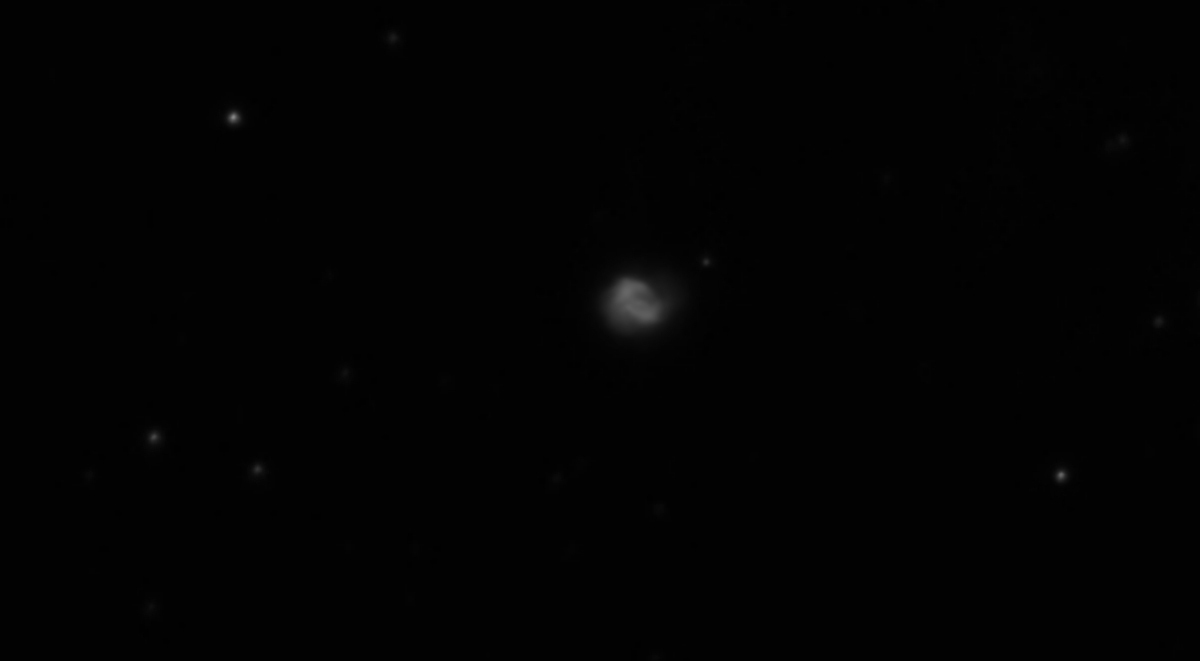 | | |
| --- | --- |
| (c) 2010 All astro photo images are copyrighted. They may not be used or reproduced without explicit written permission from the authors.. | |
Back to the Planetary Nebulae Overview / Zurück zur Planetarische-Nebel-Übersichtsseite