[back] M 3 in Canes Venatici (First Light Image) [NED]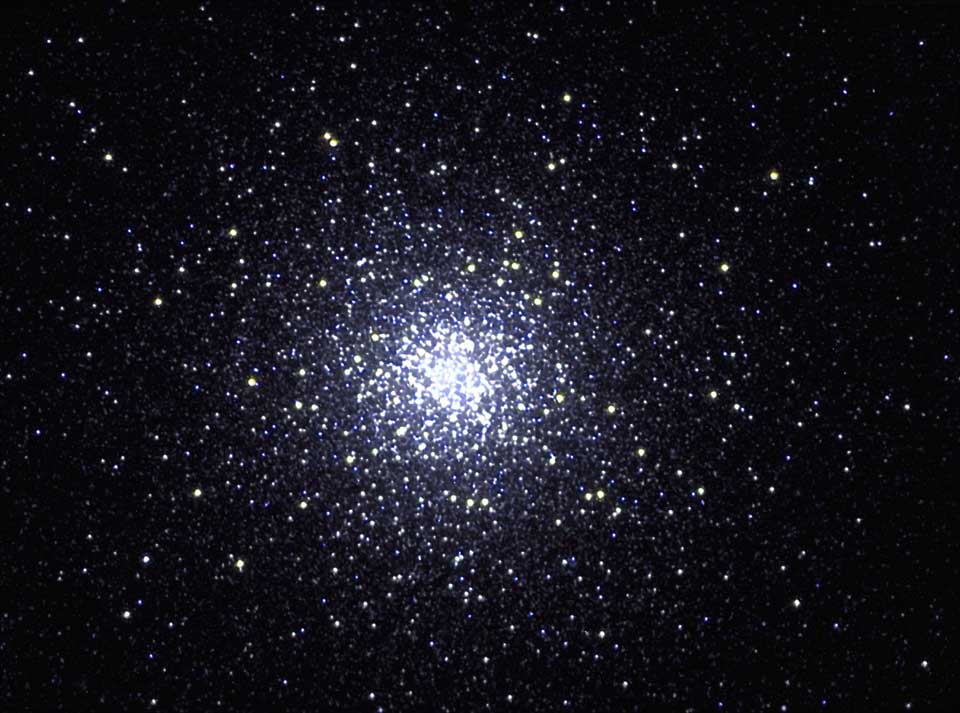 Concentration Class VI
(c) 2003 All astro photo images are copyrighted. They may not be used or reproduced without explicit written permission from the authors.
About this Image / Über dieses Bild
CCD:
ST10 XME with AO7
Image Type:
LRGB Composite
Exposure time:
L: 1x300 sec. 1x1 bin, R,G,B: 1x300 sec.2x2 bin
Exposure date:
June 4th/5th, 2003
Location:
Bad Arolsen, Germany
Filter:
FR03 + Astronomik
Typ II LRGB filters
Instrument:
Ganymed 60cm-Hypergraph in secondary focus, f=4800 mm
Seeing (FWHM):
2.5"
Photographer:
Josef Pöpsel
Remarks:
This was the first light image of Ganymed taken in the backyard of Josef Pöpsel's house. We had some problems with astigmatismus at that time. The primary mirror was not correctly centered at the optical axis.
In addition to this image we used M3 as a first light target again four years later: Controling Ganymed (located at Skinakas Observatory, Crete) remotely from Germany for the first time. See here.
A "normal" secundary focus image done in 2008 can be found here.
Bemerkungen:
Unsere allererste Aufnahme mit Ganymed im Garten von Josef Pöpsel. Wir hatten einige Probleme mit Astigmatismus, da der Primärspiegel nicht korrekt entlang der optischen Achse ausgerichtet war.
M3 wurde noch einmal als Ziel für ein First-Light-Bild benutzt: vier Jahre Später beim ersten Fernbedienen von Ganymed aus Deutschland - das Teleskop stand zu diesem Zeitpunkt auf dem Skinakas-Observatory auf Kreta. Siehe hier.
Ein "normales" Sekundärfokus-Bild von M3 ist hier zu finden.
Back to the Globular Clusters Overview / Zurück zur Kugelsternhaufen-Übersichtsseite