[back] NGC 6338 et al. in Draco[NED]
Higher resolved image / höher aufgelöstes Bild (2000 x 1799 Pixel)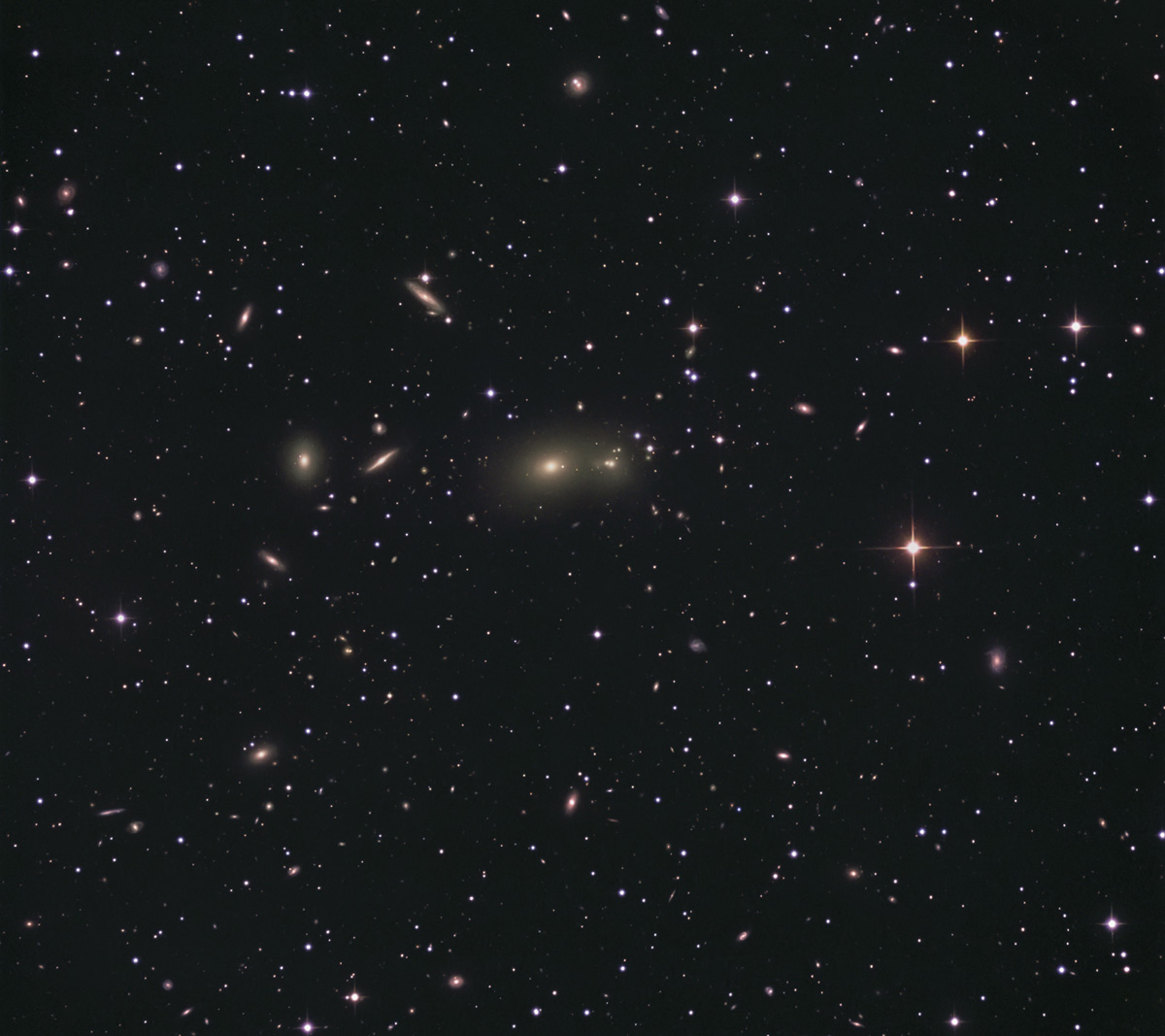 | | | | |
| --- | --- | --- | --- |
| NGC 6338: Type S0, distance ~ 110Mpc/370MLy. | | | |
| | |
| --- | --- |
| (c) 2011 All astro photo images are copyrighted. They may not be used or reproduced without explicit written permission from the authors. | |
About this Image / Über dieses Bild
CCD:
SBIG STX16803
Image Type, Orientation:
LRGB-Composite, North is at 3:00h
Exposure time:
L: 15x900 sec., R,G,B: 4x900 sec., all 1x1 bin
Exposure date:
July, 29th…31st. 2010
Location:
Skinakas Observatory at Crete, Greece, remote-controlled from Much/Germany
Filter:
ASTRODON 65mm Filterset for STX
Instrument:
Ganymed 60cm-Hypergraph in secondary focus (f=4938.3 mm)
Photographer:
Stefan Binnewies, Josef Pöpsel
Seeing (FWHM):
1.26"

Remarks:

NGC6338 is the "biggest" galaxy in the center of the image. Also visible are a couple of other NGCs, ICs..., see crop of a catalog image of the area below.

This image was the first complete LRGB image shot with the new STX after the repair trip to SBIG. Finaly after a lot of testing, checking, frustration, waiting and retesting... we got a working device which has to proof its excellence in the next years...

Bemerkungen:

NCG 6338 ist die "größte" Galaxie in der Bildmitte. Weiterhin sichtbar ein paar andere NGCs, ICs, ..., siehe Ausschnitt eines Katalog-Bildes unten.

Dieses Bild war das erste vollständige LRGB-Bild, das wir mit der neuen STX belichtet haben, nachdem diese von ihrem "Reperatur-Ausflug" nach SBIG zurück war. Letztlich haben wir nach einer Menge Tests, Frustration, Warten, erneuten Tests... eine funktionierende Kamera, die ihre Fähigkeiten die nächsten Jahre unter Beweis stellen muss...
Named Galaxies of the image above / Galaxien mit Namen im obigen Bild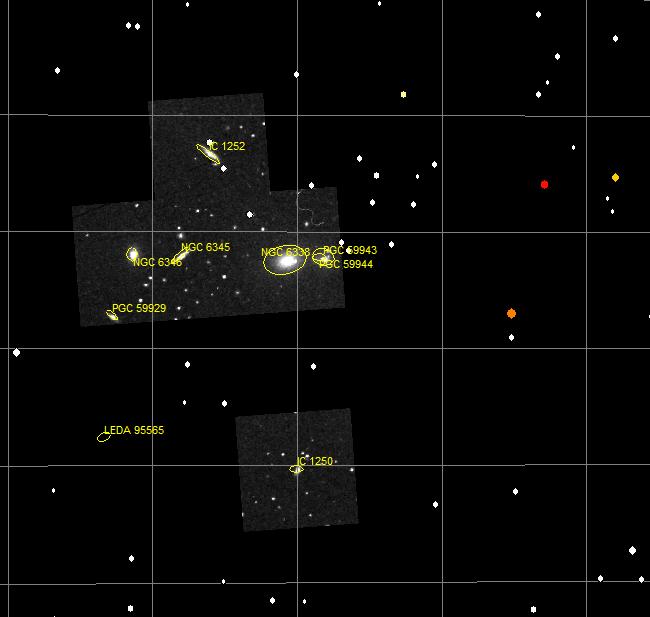 Back to the Galaxies' Overview / Zurück zur Galaxien-Übersichtsseite