[back] NGC 2264 (Fox Fur-Nebula) in Monoceros [NED]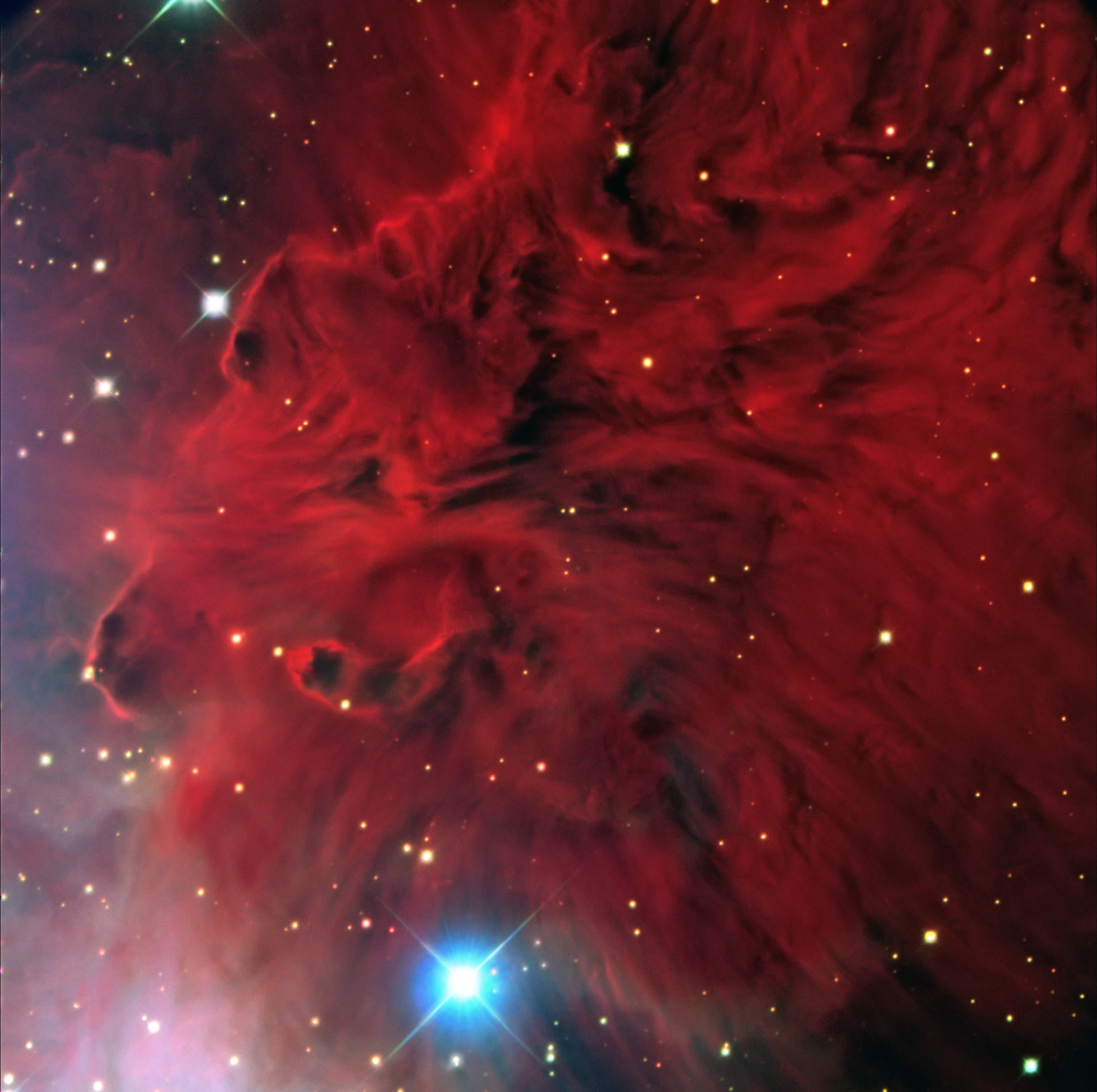 | | | | |
| --- | --- | --- | --- |
| c) 2010 All astro photo images are copyrighted. They may not be used or reproduced without explicit written permission from the authors and Makis Palaiologou. | | | |
About this Image / Über dieses Bild
CCD:
ANDOR DZ 436-CCD-Camera (2048 x 2048 pxl)
Image Type, Orientation:
Ha-RVB Composite, North is at 12:00h
Exposure time:
Ha:5x900 sec. + 3 x 600 sec., R: 8x200 sec. + 5x150 sec., V: 8x200 sec., B: 8x200 sec, all 1x1 bin
Exposure date:
November 5th, 2010
Location:
Skinakas Observatory at Crete, Greece
Filter:
Custom Scientific HaRBV-standard filters
Instrument:
Modified RC-129cm-Telescope in secondary focus (9867 mm)
Seeing (FWHM):
1.1"
Photographer:
Makis Palaiologou, Stefan Binnewies
Remarks:

This image was done with the main (130cm) telescope of Skinakas Observatory. Makis Palaiologou did the imaging and Stefan Binnewies the image editing.

Another part of NGC 2264, the Conus-Nebula, can be found here.

Bemerkungen:

Dieses Bild wurde mit Hilfe des Hauptteleskops des Skinakas Observatory gemacht. Makis Palaiologou belichtete, Stefan Binnewies bearbeitete die Daten zu einem Bild.

Ein anderer Teilvon NGC 2264, der Conus-Bebel, ist hier zu finden.
Back to the Diffuse Nebulae Overview / Zurück zur Diffuse-Nebel-Übersichtsseite