[back] NGC 1999 and Herbig Haro 1 + 2 in Orion [NED]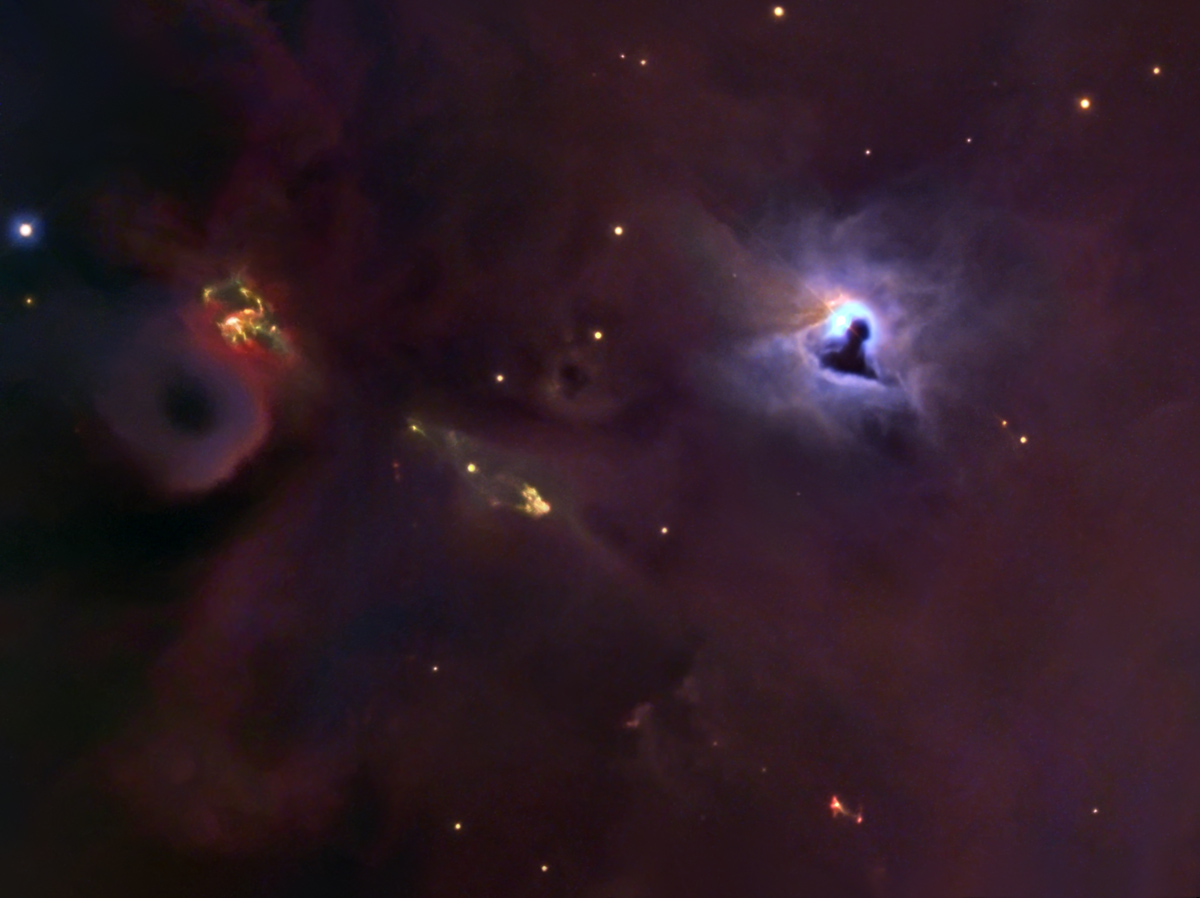 | | | | |
| --- | --- | --- | --- |
| (c) 2012 All astro photo images are copyrighted. They may not be used or reproduced without explicit written permission from the authors. | | | |
About this Image / Über dieses Bild
| | |
| --- | --- |
| CCD: | SBIG STL6303 |
| Image Type, Orientation: | HaSIIOIII -Composite, North is at 3:00h |
| Exposure time: | Ha: 1x900 sec., SII: 1x900 sec., OIII: 1x900 sec., all 1x1 bin |
| Exposure date: | October 23rd, 2011 |
| Location: | Skinakas Observatory at Crete, Greece |
| Filter: | Custom SBIG-filter set |
| Instrument: | Skinakas Main Telescope - Modified RC-129cm-Telescope in secondary focus (f=9867 mm) |
| Photographer: | Makis Palaiologou, Josef Pöpsel, Stefan Binnewies |
| Seeing (FWHM): | 1.15" |
| | |
Remarks:

One of the "Guest images" on the Capella Site. The image was shot with the main Skianaks telescope.

The inverted view below shows the changes in the area of the bipolar jets and the HH-objects 1 and 2 in a 16 year period.

Bemerkungen:

Eines der "Gastbilder" auf der Capella-Seite. Das Bild wurde mit dem Skinakas Hauptteleskop belichtet.

Die invertierte Darstellung unten zeigt die Veränderungen im Bereich des bipolaren Jets und der HH-Objekte 1 und 2 über einen Zeitraum von 16 Jahren.
Comparison of the HH-Area with the HST-Image of 1995 / Vergleich der HH-Gegend mit dem HST-Bild aus dem Jahre 1995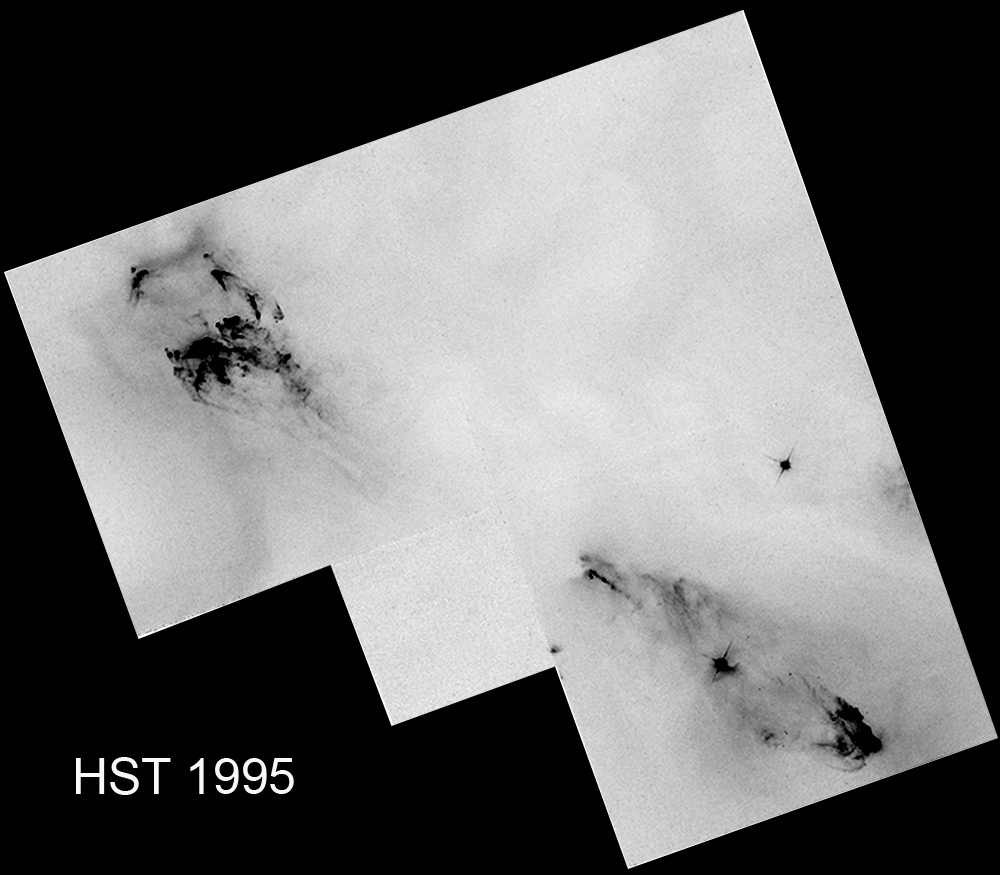 | | |
| --- | --- |
| (c) 2012 All astro photo images are copyrighted. They may not be used or reproduced without explicit written permission from the authors. | |
Back to the Diffuse Nebulae Overview / Zurück zur Diffuse-Nebel-Übersichtsseite